A splash of half and half in your morning cup of java is oh so delicious. The creamy flavor wakes up your taste buds and brings a smile to your lips with each and every smooth sip. And, half and half can fit into your healthy lifestyle. Yes! With a nod to the environment, your dietary needs, and a focus on simple wellness, it's time to try a2 Milk® Half and Half in your favorite beverages and recipes. Here are four reasons why.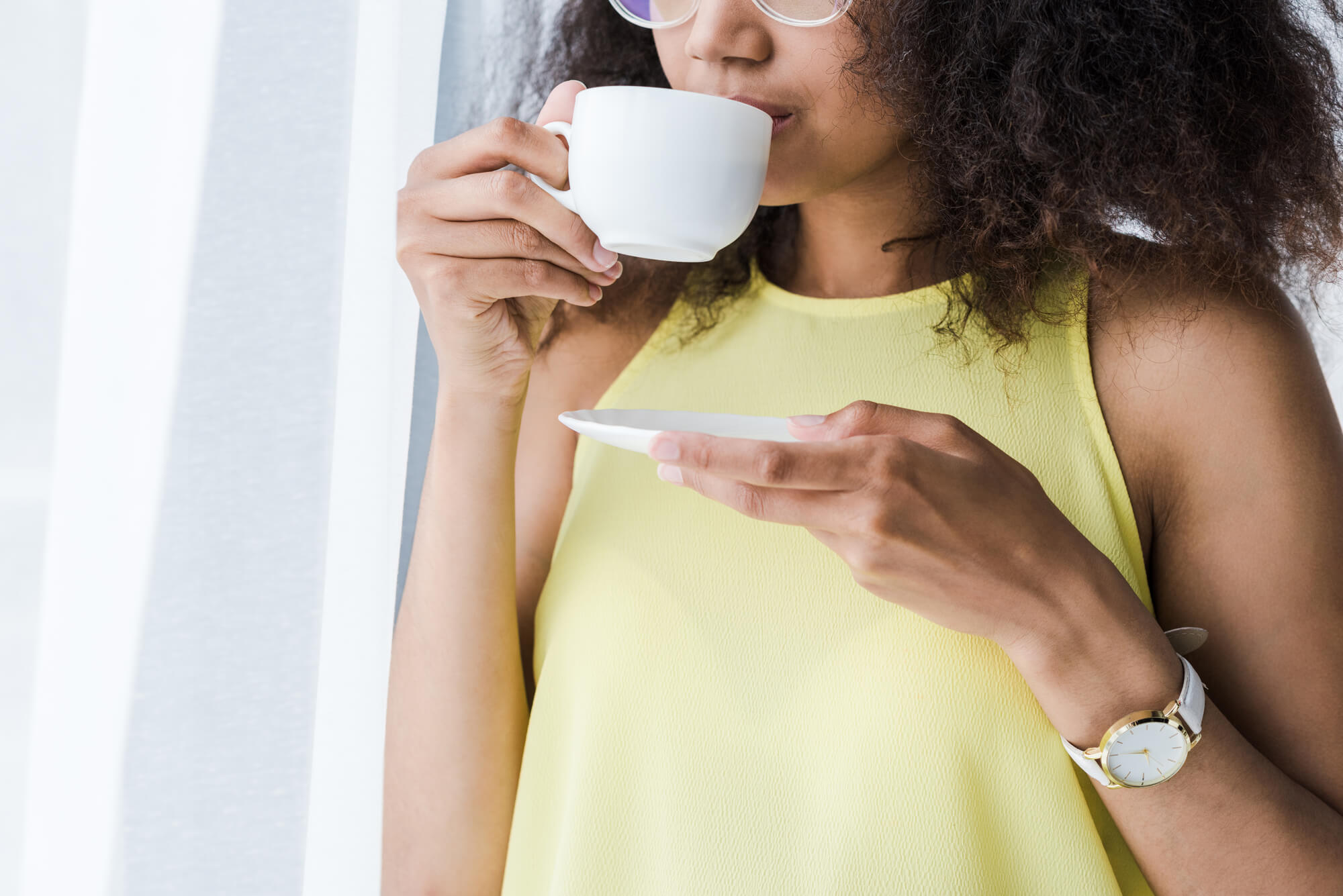 This classic half and half is pure dairy.
a2 Milk® Half and Half is a simple blend of milk and cream. That's it. There are no fillers, no artificial flavorings, and no added sugars. It's just real pure dairy, with only the natural A2 protein, that you've come to love and expect from the a2 Milk Company™.
If you're making fancy coffeehouse-style teas and coffees at home and want to give your drink a little upgrade, we suggest adding a splash of a2 Milk® Half and Half. Then, sprinkle on a dash of flavor, like powdered ginger in your tea or cocoa powder for coffee. Browse these latte recipes for more inspo!
Our half and half contains only A2 protein.
Why does this matter? Cows can produce two types of protein, A1 and A2. Research suggests that A2 protein is easier to digest, making it a better option for those who are sensitive to traditional milk that contains a mixture of A1 and A2 proteins. Here at the a2 Milk Company™, we only partner with dairy producers who offer milk from cows that exclusively produce A2 proteins.
You can use the half and half beyond beverages.
If you haven't experimented with a2 Milk® Half and Half yet at the breakfast table, please do! A drizzle of the rich, dairy goodness on these Lemon raspberry pancakes makes the stack extra delicious. Or, we like to splash a bit of half and half on oatmeal for a creamy old-fashioned presentation. You can also use half and half in cream-based soup recipes, gravies and puddings to add extra depth to the flavor.
Our half and half packaging is recyclable.
If you love being eco-conscious as much as you adore that first cup of coffee in the morning, know that our cartons are a perfect fit in your recycle bin. Simply rinse, drain, and place in the paper section. Our cartons are also made from sustainable materials, so you can enjoy your half and half and milk guilt-free.
Are you ready to give half and half from a2 Milk® a try? You can find a2 Milk® Half and Half in your local grocer's dairy case, next to the cartons of a2 Milk®.