What's the best milk for drinking? Which type should I use for cooking? Is one better for baking? We know the milk aisle at the grocery store can be a little overwhelming with many varieties on the shelves -- so we're here to help. When it comes to delicious, high-quality a2 Milk®, you can pick from Whole Milk, 2% Reduced Fat Milk, Fat-Free, and Chocolate 2% Reduced Fat Milk. Here's a bit more about each one and the best times to serve them in your home.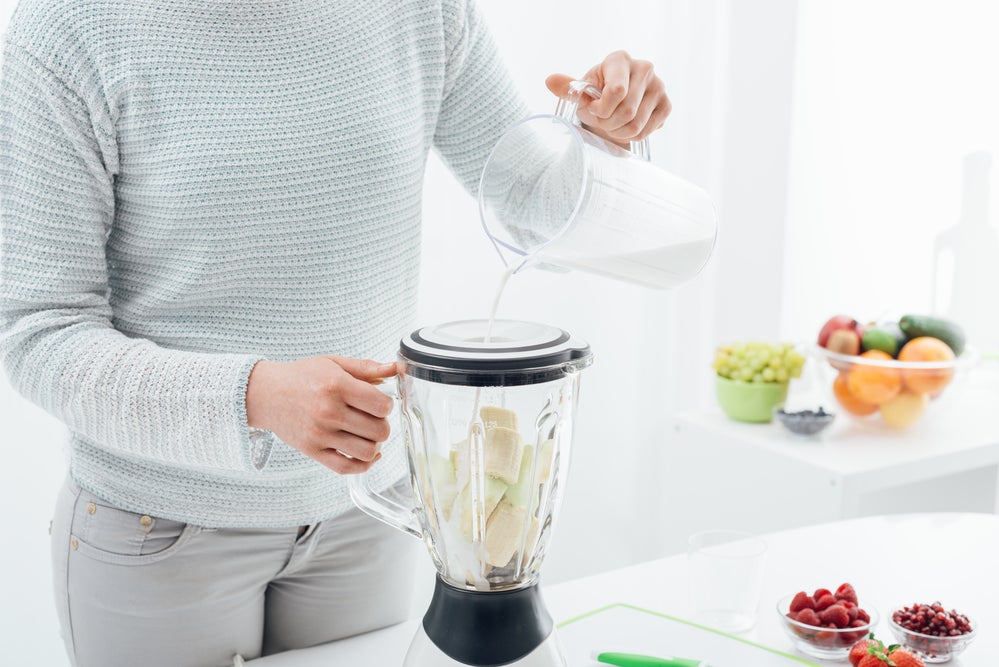 When to Choose a2 Milk® Whole
This option is full-bodied, creamy, and oh so perfect for just about anything. We find that most people like to use a2 Milk® Whole in recipes that call for rich results, like smooth and tangy Key lime custard cups. Or, it's fabulous in a thicken soup. Here's a recipe for a Creamy soup base that's perfect for creating soothing fall and winter dinners. a2 Milk® Whole can also be used to make Homemade double cream, which works as a delicious addition to your morning coffee, or can be seasoned with a bit of vanilla extract and ground cinnamon for an old-fashioned cobbler or pie topping.
When to Choose a2 Milk® 2% Reduced Fat.
When you want it all from one carton of milk, a2 Milk® 2% Reduced Fat is your go-to. This variety is perfect for daily drinking, topping cereal, enhancing hot tea, and recipes. As the name implies, a2 Milk® 2% Reduced Fat contains less fat than a2 Milk® Whole, so it's a good option for those looking to consume fewer calories without sacrificing any of the delicious flavor and creamy texture of dairy milk. If you're new to a2 Milk® 2% Reduced Fat, give it a try in one of these fruit-flavored drink recipes: Raspberry milk cooler, Strawberry boba tea, or Citrus smoothie.
When to Choose a2 Milk® Fat-Free.
Light and flavorful, a2 Milk® Fat Free can be used much like our reduced-fat option. It's a perfect way to lighten a cup of coffee or tea, add creaminess to oatmeal, or use it in your favorite recipes. Since it is fat-free, it's not the best option in recipes that need fat for texture or thickening, like cookies, breads, or pie crusts. Instead, use a2 Milk® Fat Free where the milk will stay liquid, such as soups, beverages, and sauces. We suggest trying a healthful Green tea latte featuring a2 Milk® Fat Free as an afternoon pick-me-up.
When to Choose Chocolate 2% Reduced Fat
Loved by all ages, Chocolate 2% Reduced Fat is a treat all on its own when served in a tall glass with a whimsical straw. It's also excellent blended into an a2 Milk® Chocolate milkshake with homemade vanilla ice cream. And perhaps the best way to enjoy a2 Milk® Chocolate Reduced Fat is after exercising. Did you know the combination of protein and carbs in the milk helps you hydrate, replenish and rebuild muscles? Yes! So, make a2 Milk® Chocolate Reduced Fat your go-to workout buddy.
All varieties of a2 Milk® offer 13 essential nutrients to keep your immune system, cognitive functioning, and physical performance in tip-top shape. So, whichever carton you choose from this list, you're making a good decision for yourself and your family. Ready to shop? Browse all our milk products here. Cheers to milk!