You love to experiment in the kitchen, tackling weekend baking projects or new recipes for dinner. But when the instructions call for milk, do you wonder which type of milk would make the recipes turn out best? Dairy and plant-based milks have different compositions and will change the outcome of your recipes depending on which you choose. Here's the inside scoop on a2 Milk® vs plant-based milk for cooking.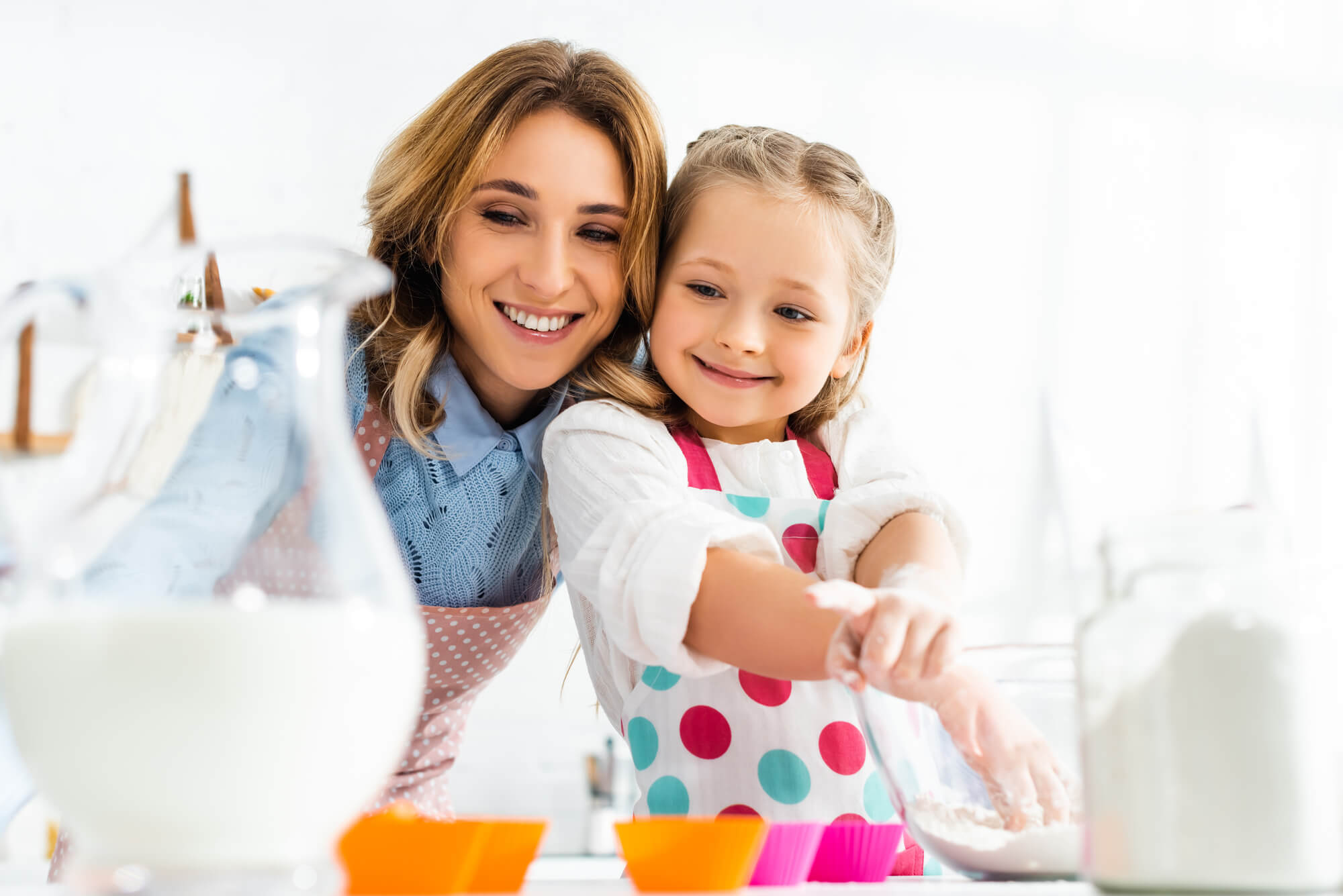 Does It Matter Which Milk I Use in Recipes?
Yes! The source of the milk you use, whether it's from cows, nuts, grains, or legumes contains different base nutrients and properties. When mixed with other ingredients, the flavor, nutrition, and texture change, becoming important factors to consider when preparing a recipe, according to the American Society for Nutrition (ASN).
The flavor may be one of the most important considerations when deciding which milk to use in a recipe. Cow's milk, especially whole milk, can bring a luscious and rich creamy flavor to the recipe, says NBC News. In contrast, soy milk may taste slightly more beany, with a creaminess more similar to low-fat milk. Rice milk will be more flavorless and sweeter than cow's milk, while almond milk also tastes sweeter with a slight nutty flavor. Coconut milk, like its name implies, can be creamy but will bring in a strong taste of coconut. Each of these milks will change the taste of your finished dish, so it's important to choose wisely to make sure the milk complements the other flavors in the dish.
The protein content of the milk can also make a major impact on the finished product when baking, as protein is vital for better structure in doughs and batters. Cow's milk has a high protein content (usually about 8g per cup in 1% milk), which makes it the go-to choice for many recipes. Soy milk has a similar protein content, and many recipes designed for lactose-intolerant bakers substitute cow's milk with soy milk successfully. Rice milk, almond milk, coconut milk, and oat milk all have a lower protein content, making them less ideal for your cooking needs.
As a rule of thumb, if you're going to enjoy milk as is, chilled in a glass or warmed for a bedtime snack, go for whatever tempts your palate. If you're using the milk as an ingredient in a recipe, use the type of milk the instructions call for, since that will bring the flavor and texture the author intended.
Recipes That Are Best Made with Dairy Milk
When heated, the proteins in some plant-based milks (including almond milk) change form and perform differently in recipes than cow's milk. Recipes that require heated milk are best prepared with a2 Milk® from our incredible dairy farmers and their lovable herds. Here are a few of our favorite recipes to explore.
Custard tartlets with fresh berries: These bite-size treats are the perfect ending to a Sunday family brunch or a beautiful display at a potluck-style wedding shower. The creamy homemade custard filling features a2 Milk® Whole, flavored with vanilla.
Whole grain zucchini muffins with pineapple: Is your garden filled with ripe zucchini? This veggie combines perfectly with diced pineapple, banana, and grated carrots to make a healthy and scrumptious breakfast muffin.
Mini quiche with goat cheese and asparagus: Need a new breakfast idea? This fluffy egg dish prepared with a2 Milk® Fat Free comes together quickly and is sure to please all ages at the kitchen table. Like a2 Milk, goat cheese also only contains the A2 protein, making this recipe a great choice for those who may be sensitive to some dairy products.
Are you getting the itch to spend some time creating in the kitchen? Add a2 Milk® to your shopping list, then explore our recipes for delicious beverage and meal planning inspiration.