As a parent or caregiver, you want what's best for your children. We understand how confusing it can be to know which carton to grab for your little ones when browsing the milk aisle at your local grocery store. What is the best milk for kids? Whole? Skim? Two percent? One percent? Chocolate? There are so many options! Let's digest these milk facts.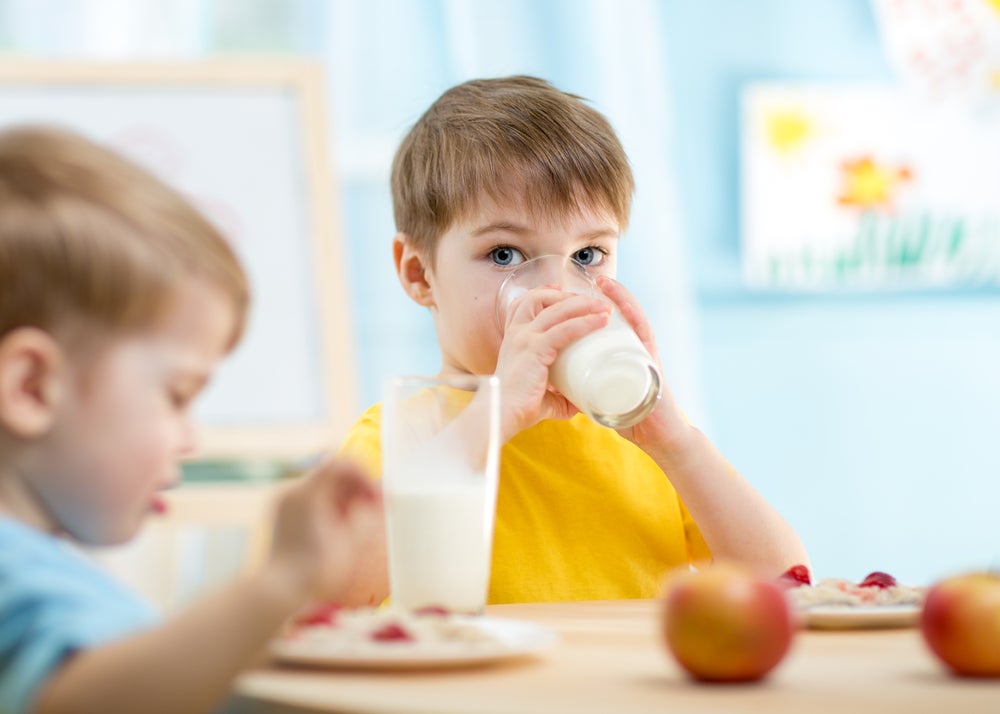 The Best Milk for Kids is...
The AAP released a report in September of 2019, that took a close look at healthy beverage options for kids under the age of five. The report found that parents should encourage young children to drink primarily water and plain milk. So, if your child begs for the rich, creamy goodness of whole milk, rest assured, it's a good choice!
The current Dietary Guidelines for Americans 2015–2020 published by the U.S. Department of Health and Human Services and U.S. Department of Agriculture recommends that children:
-Ages 2-3 years consume 2 cups of dairy products per day
-Ages 4-8 years consume 2.5 cups of dairy products per day
-Ages 9-18 years consume 3 cups of dairy products per day
But, what about the nutritional value of milk? Fat-free and low-fat milk products are often recommended for kids above age 2, as they offer the same nutrients as whole milk, with less fat and calories. For kids under 2, whole milk is usually recommended, unless otherwise advised by a doctor based on family history or other health factors.
How to Help Kids Enjoy Milk
If your child turns their nose up at a tall glass of the chilled stuff, we know a thing or two about making milk a bit more tempting. Smoothie anyone? This summer, get in the kitchen and whip up a cool treat! Try this Berry Smoothie recipe prepared with a2 Milk® Whole.
Or, use milk as a key ingredient in dinner tonight. These Cauliflower mac & cheese bites or Linguini with peas, prosciutto, and lemon cream sauce recipes are sure to be winners at your table. Then, finish the meal with a creamy, milk-rich dessert. How about some Vanilla bean chia pudding with fresh berries or a Strawberry rhubarb milkshake?
Next time you prep your grocery list, add an additional carton of a2 milk® whole. It's best to have extras on hand for all those summer milkshakes and milk-and-cookie moments with the family! Browse all the types of delicious a2 Milk® products available online to make the best choices for your family.