You've taken the last sip of milk, rinsed the carton, and are prepared to toss it in the recycle bin -- but think again! These milk cartons can be upcycled into something useful around your home with a bit of creativity, craft supplies, and helping hands of the kiddos. For Earth Day on April 22, transform those empty a2 Milk® cartons into one of these clever projects.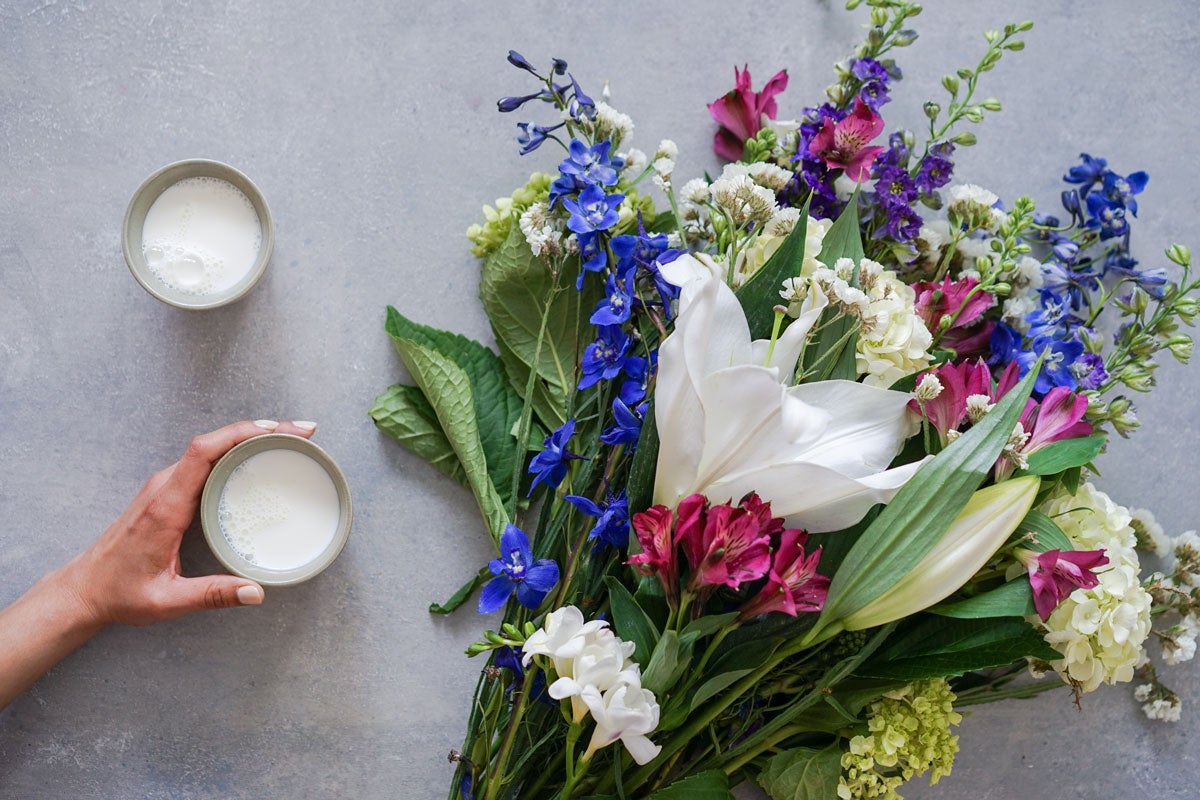 Unique a2 Milk® Carton Desk Caddys
Get organized by creating one or more handy bins for your desk. Simply trim away the top half of an a2 Milk® carton to create an open container. Make some tall, and some short. The larger caddys are perfect for tall items, like envelopes, pens, highlighters, or scissors. Short containers are perfect for paper clips, rubber bands, and push pins. Next, decorate the caddys. We like using a thick coat of acrylic paint on the interior and exterior of each carton. Let the kids get funky with finger painting, making swirls, or adding handprints. After the projects dry, simply add them to your desk and fill them with daily-used items.
Clever a2 Milk® Carton Bird Feeder
Do you love your backyard feathered friends? Why not make them a personal lunch spot? Start by identifying the types of birds present in your yard, then buy the birdseed they like best. Next comes the crafty part! You'll want to collect one rinsed and dried a2 Milk® carton per feeder, colorful construction paper, popsicle sticks, crafting glue, scissors, paint (and a brush) as well as some bottle caps or markers to use for decorations. Then, get creative! Here's how to make your own cute owl feeder.
Colorful a2 Milk® Carton Hanging Planter
Whether you make this planter for yourself, or as a gift for a loved one, it's sure to be a conversation piece. On your next trip to the store, pick up a bag of potting soil and a few seed packets or small plants. Then, get ready to craft. You'll trim off the top half of an a2 Milk® carton using scissors, then use a paper hole punch to put holes about a half-inch down on two opposite walls of the carton. Thread some colorful yarn through the holes to create a hanger for the planter. Next, use glue to affix yarn to the exterior of the container. We love to wrap the yarn around and around until the outside of the carton is completely covered. Let dry. Then fill the inside three-fourths full with potting oil. Sow a few seeds into the soil, or add a small plant. Finally, hang the planter near a bright window and watch the greenery grow.
Cozy a2 Milk® Carton Cellphone Corral
If your family is working on reducing screen time and initiating more family dinners and game nights, consider this craft. This cellphone corral will hold everyone's phones when it's time to focus on each other. Simply pass the corral around the table, drop in your phone, and put the corral on the kitchen counter to keep the phones safe until it's time to retrieve them. To make this craft, use patterned duct tape or adhesive shelf liner paper to cover the entire outside of the a2 Milk® carton. Then, lay the carton on its side and an adult can use a box cutter to carefully trim one slot for each phone into the box. This creates vertical holding spaces for the devices. Once done, simply collect the phones and enjoy the screen-free time.
As you prepare for the weekend ahead, don't forget to add a2 Milk® to the shopping list. You'll have plenty of milk on hand for drinking and cartons for crafting. Now, go get creative!