Nothing says summer like sipping a cool, refreshing blended drink in the hot sun. Whether you love smoothies for breakfast, as a post-workout treat, or as an afternoon snack, you can't argue that summer and smoothies are perfect complements. However, it's easy to get stuck making the same smoothie every day. To help you get out of your rut, here are some tips for making the perfect smoothie, as well as four of our favorite summer smoothie recipes.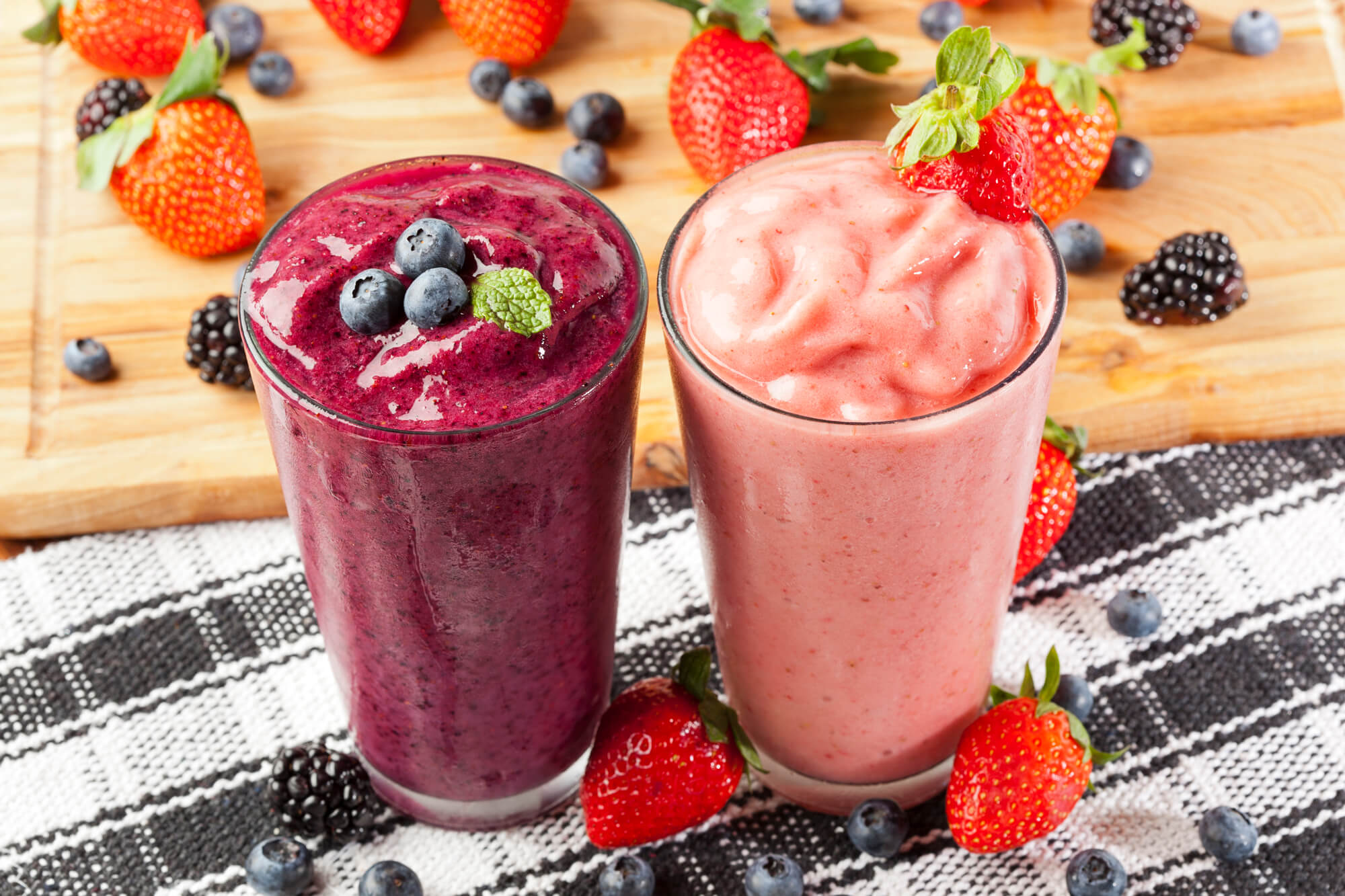 Making the Perfect Smoothie
One of the best things about smoothies is their versatility! You can quickly whip up a delicious, refreshing drink with ingredients you already have in your fridge. All smoothies need some sort of liquid base, like water, a2 Milk®, or fruit juice. From there, get wild with the ingredients! Toss in whatever fruit you have on hand - berries, bananas, and citrus are all popular options.
Smoothies are also a sneaky way to get your greens for the day. Blend in a handful of spinach or kale for an added health boost - we promise it won't make your smoothie taste like a salad! For an extra protein boost, you can also mix in a few scoops of your protein powder of choice, although using milk as a base can also give you the protein you need.
The Best Smoothies to Cool Off This Summer
If you are looking for specific recipes to take your smoothie game to the next level this summer, look no further. The four easy-to-make recipes below are perfect to cool off during a hot summer day. Just blend and enjoy!
Grapefruit ginger smoothie
This tropical-inspired Grapefruit ginger smoothie will make you feel like you're lounging beachside, even if you are stuck by the kiddie pool in your backyard this summer. Grapefruit, ginger, and pineapple mix with a bit of a2 Milk® Whole for an irresistible, healthy treat. This smoothie can easily be made into a nutritious breakfast by sprinkling some granola and coconut flakes on top.
Berry sneaky smoothie
If you have little ones who turn their noses up at veggies, this Berry sneaky smoothie is a great way to help them get their daily serving of greens without complaints or tantrums. Strawberries, blueberries, a2 Milk® Whole, and honey help disguise the fresh broccoli and cucumber mixed in. Be sure to puree with a high-powered blender before serving to get rid of any chunks that may raise your picky eater's suspicions.
Matcha green tea smoothie
If your go-to winter beverage is a matcha green tea latte, you'll love this summer smoothie equivalent! The Matcha green tea smoothie combines honey, a2 Milk® 2%, and bananas with your favorite matcha powder for the perfect morning treat. As a bonus, this cooling beverage can give you an energy burst in the morning before work or exercise, as matcha is more caffeinated than most green teas.
Citrus smoothie
If you like to start your day off with a big glass of orange juice, try adding a tropical twist to your mornings with this Citrus smoothie. It's packed full of oranges and orange juice, as well as mango and pineapple. a2 Milk® Whole adds some necessary protein to the smoothie, making it a filling option for breakfast, lunch, or an afternoon snack to help beat the heat.
Ready to start blending? Don't forget to grab a carton of a2 Milk from your local grocery store to serve as the perfect hearty base for your smoothies this summer.