The past year presented multiple challenges. From adapting our lives to the pandemic, to managing the winter blues, we all deserve to ramp up self-care a notch these days. So, why not do a little something to create a moment of joy, calm, or happiness? Brighten your day by adding a few of these ideas to your schedule, and watch your mood lighten and energy boost.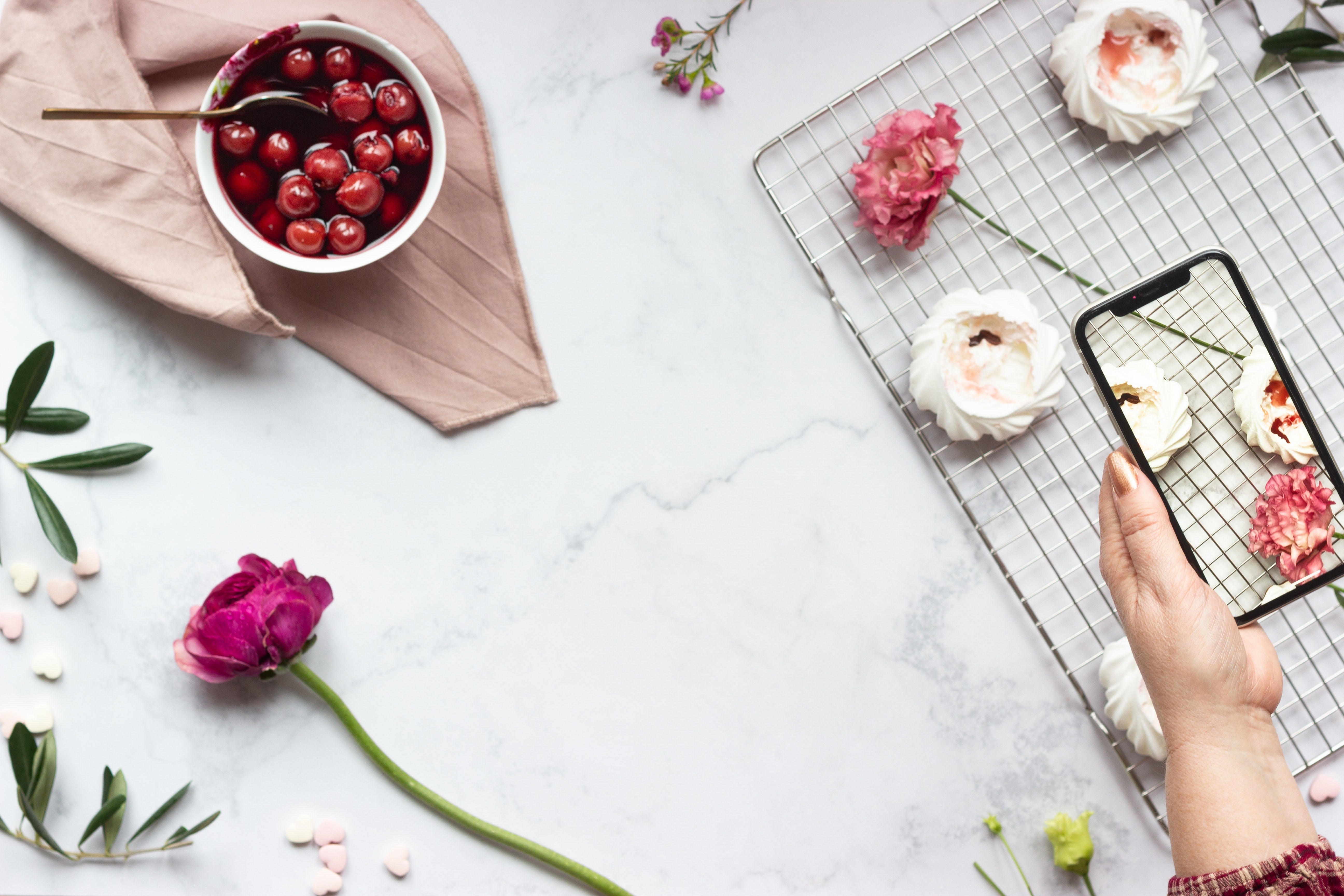 Buy yourself fragrant flowers.
With warmer weather on the calendar, it's the perfect time to freshen your home with colorful blooms. Whether you put together a pot of mixed flower species for the patio, or treat yourself to a fresh-cut bouquet for the dining room table, each time you see the flowers you're sure to feel the excitement of spring and summer. If you have early-season daffodils or tulips in your yard, consider picking a few stems and filling bud vases for your bathrooms. Got allergies? Splurge on an elegant silk arrangement to brighten your home office or bedroom.
Make a special flavorful drink.
Have you been crushing your water-intake goal this week? Excellent! Why not mix up your beverage selection and enjoy a homemade coffee, tea, or smoothie? If java is your favorite indulgence, this Iced vanilla coffee drink will make your sweet tooth happy. More of a tea drinker? Add a Green tea latte to your afternoon. Or, plan to make a special smoothie to kick off tomorrow morning with deliciousness. We think everyone in your household will be happy sipping on a vibrant Citrus smoothie.
Wear your favorite vacation clothes.
Instantly put your mind at ease by slipping into a sundress and sandals or your favorite two-piece lounger set and sneakers. Your body with think you're headed to the beach or a lazy couch afternoon, and let some of the day's anxiety melt away. Or, simply add a colorful statement necklace you snagged on a trip to your work-day outfit. Little pops of color can make you feel more put together and ready for the day. Who says you can't wear fun clothes to run errands or work behind the computer screen?
Try a new-to-you recipe.
There's nothing better than taking the first bite of a new dish and noticing your taste buds wake up. So, why not get creative in the kitchen tonight with dinner or a snack? Break out of your usual go-to food routine and try something that will make your family excited to dig in. We think this recipe for Sheet pan eggs with broccoli and pancetta is a fun take on breakfast for dinner. Or, whip up some a2 Milk® Chocolate milkshakes for a bedtime snack for your crew.
Just pause for a moment and think. What would make you happy right now? Planning to go for a nature walk after work? Stopping for ice cream with the kids after school? Planning out your summer garden on paper? Reading a book? Carve out at least 30 minutes of time to brighten your day -- every day!