Inspired by Danish culture, the concept of hygge (pronounced hoo-ga) is all about coziness and adding moments of calm and peace into your day. And although hygge is more of a state of being and feeling, there are lots of different ways to translate that into your everyday. Here, we're sharing some of our favorite ways to hygge your day by adding more coziness to your daily routine.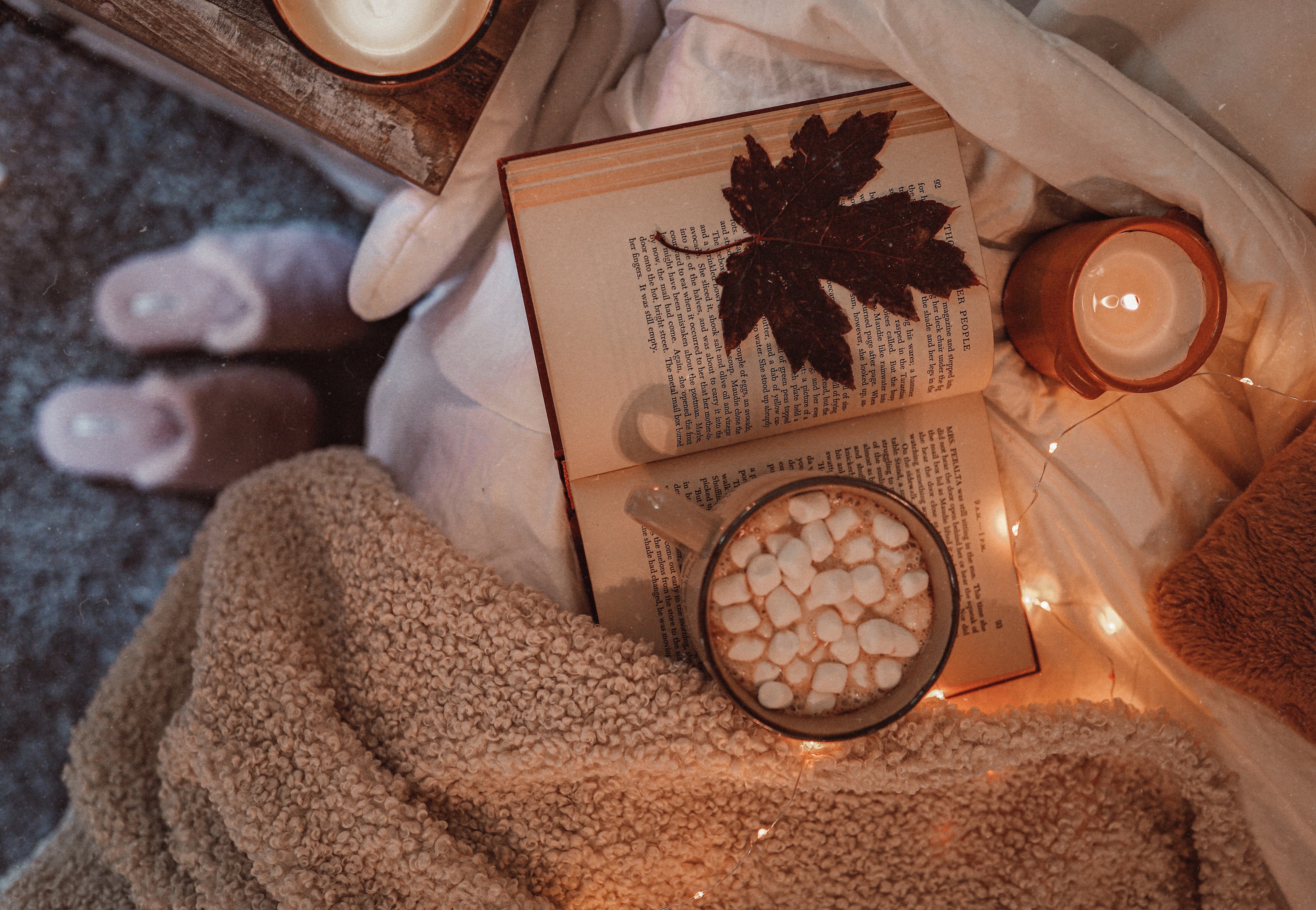 In the morning
Most mornings are often spent rushing around, which can spark feelings of stress and anxiety that we carry with us throughout the rest of the day. But that doesn't have to be the case with hygge on your side! By setting yourself up for success in the morning, you can lay the foundation for a great day.
First thing's first: Add a plush or faux fur rug right next to your bed. That way, it's the first thing you feel when you get out of bed, instantly sparking a feeling of relaxation. Next, before you even start your morning routine, make yourself a warm cup of coffee with your favorite a2 Milk® Coffee Creamer. If you really want to cozy things up, try one of our favorite seasonal lattes for extra comfort during the fall and winter months.
As you go through the rest of your morning routine, try to give yourself the time and space for extra self-care. Some of our favorite morning hygge ideas include:
Meditating and/or stretching
Journaling in your favorite chair or nook (don't forget a cozy blanket!)
Enjoying your coffee outside in nature
Taking a steam shower
Getting ready in your favorite plush robe
And much more!
In the afternoon
Whether your afternoons are spent at home or in an office, there are plenty of ways to incorporate hygge throughout your day. Try things like:
Turning on an oil diffuser with your favorite relaxing scent (we recommend lavender or peppermint!)
Adding softer lighting to your office space, like lamps instead of overhead fluorescent lights
Playing soft music in the background
Scheduling breaks to go for walks, get outside, and stretch (we recommend the 90/20 rule for optimal productivity)
Drinking lots of water to stay hydrated and energized
In the evening
Evenings are the optimal time to hygge, as you can really dive into a relaxing routine to unwind from the day and prepare yourself for a great night's rest. Our first tip for success? Actually create a routine. Whether it's five minutes or a full hour, make sure you're making time for just yourself. Once you do that, you can begin filling that time with activities like:
Turning on the fireplace and lighting candles (you can do this even without a routine!)
Cooking a delicious, comforting recipe
Taking a relaxing, candlelit bubble bath
Curling up with your favorite book
Drinking a warm glass of Lavender rose-infused milk
Turning down your bed and adding your favorite cozy pillows and blankets
Using a calming sound machine to fall asleep
Happy hygging from a2 Milk!
No matter how you try to bring more hygge into your day, always remember that it's less about doing and more about feeling. So ask yourself: What can I do to spark more feelings of calm, cozy, and relaxation? Let that be your guiding force as you make a conscious effort to bring more hygge to your daily routines.

And if cooking is one of your favorite ways to relax, you can always tap into our delicious food and drink recipes. From cozy favorites like Chicken pot pie to fragrant desserts like Pumpkin scones with a maple-cinnamon glaze, you can find really good recipes that include real a2 Milk ®.
Explore more of our recipes today!