The holidays are supposed to be a time to relax, unwind, and deepen your family connections. But people rarely take the time off they need to decompress—especially during the holidays. Many mistakenly believe that taking a break = slowing down. So work bleeds into family time.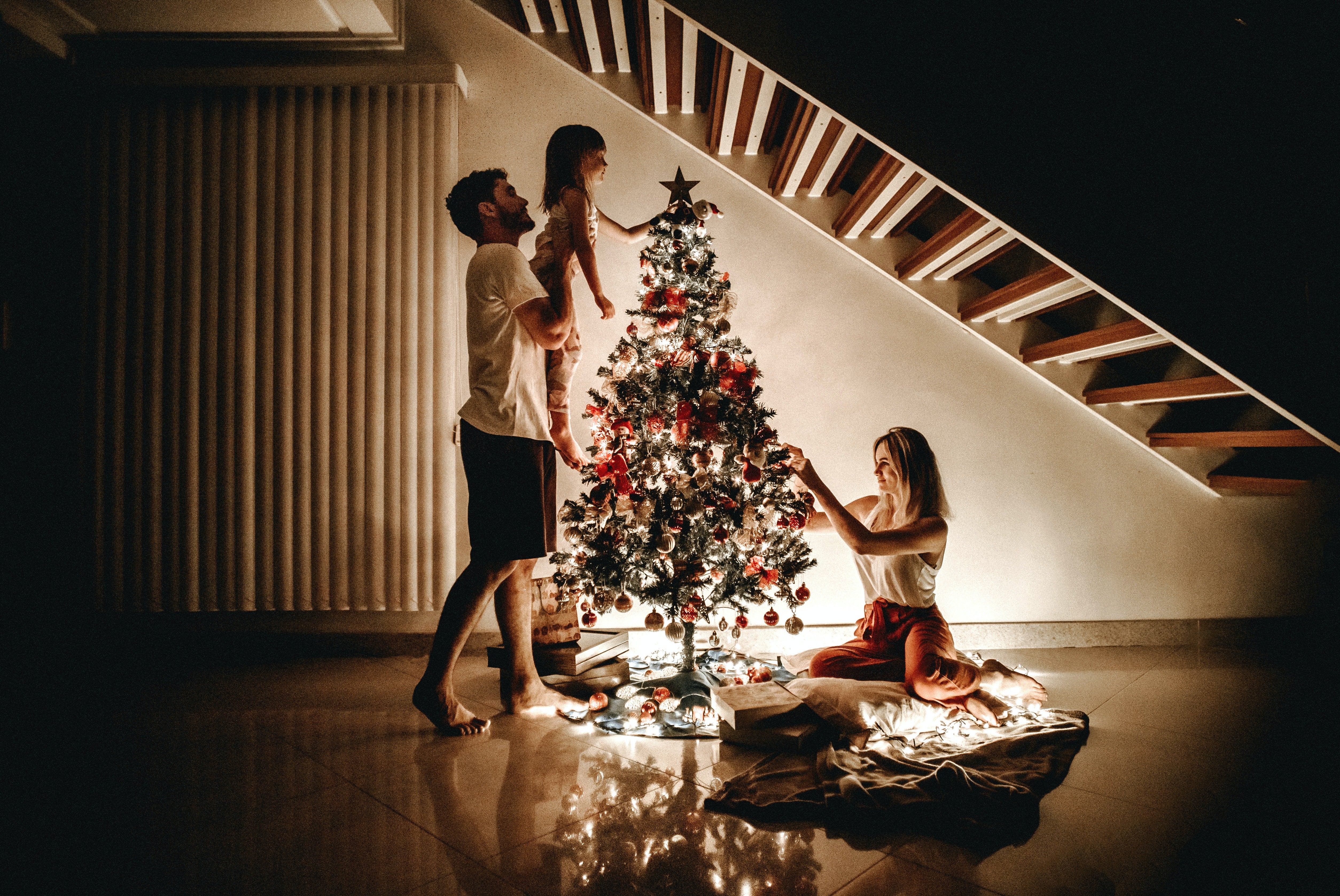 And since the world went remote over a year ago, separating work and family time has become nearly impossible.
Taking a breather is a necessary ingredient for helping you sustain your energy and make measurable improvements in your life and career. And though not without difficulty, parents working from home are reporting how much they appreciate the time to build cherished family memories.
This holiday season, unplug from work and give your family the gift of your presence with these tips.
Set Meaningful Boundaries
If you're tempted to sneak an email while you should be taking the time off, you're not alone. Nearly 60% of workers check in to work when they should be unwinding.
Working when you should be taking time off prevents you from recharging and ruins your long-term motivation for work. This ultimately leads to job dissatisfaction and burnout.
Combat your urge to check-in by defining where your boundaries lie:
Talk with your team weeks prior to set expectations
Discuss what constitutes a work emergency
Turn off all notifications and log out of your work accounts.
Leave your work phone/computer at work or in a locked drawer.
If you can't avoid work over the holidays, set strict time limits.
Make this easier on your family by talking it over ahead of time so they know when to expect you. Doing so can save hurt feelings and make the time you spend together more meaningful.
Let Your Email Do the Heavy Lifting
Some lucky entrepreneurs completely close up shop for a couple weeks every year. Even if you're not able to take that much time off, your email autoresponder can play a starring role in helping you log off and enjoy the holiday season. A well-worded autoresponder sets expectations for coworkers and clients, letting them know that it'll take some time for you to get back to them.
Include these things in your email:
When your clients and team can expect to hear from you
Who to contact to get information or solve an issue
What to do in case of a work "emergency"
Practice Mindful Mealtime
We all know the holidays are about two things - family and food! To truly make family time meaningful, you have to be physically and mentally present with them. One way to do that is by practicing holiday mindfulness. Mindfulness grounds you to the moment and helps you enjoy what's currently happening around you.
Mealtimes are perfect for mindfulness practice because they are ingrained into the holiday season. So you get to 'be where your feet are' without the extra stress.
Try starting your mornings together with a healthy breakfast combined with creamy a2 Milk® Lattes and smoothies for the kiddos.
On those marathon cooking days, prepare meals together to sneak in quality time. Making treats together like Creamy holiday eggnog or sticky Cinnamon rolls with a2 Milk® will fill your belly and your heart.
Stimulating aromas? Check! Delicious food and your favorite people? Check and check!
Set Your Intentions
The final and most important step is to decide how you want to feel over the holiday season. If rest and relaxation are your jam, go for it!
Just take a moment to define how you want to spend your time off and plan for it. That could be volunteering, skiing, or simply enjoying having nothing to do. Planning for your time off will be the key to reducing anxiety and logging out without guilt.
The everyday hustle and bustle can make us forget what's really important—meaningful experiences with those we love. Define your boundaries and plan with your family to make the holiday season easier and less stressful.
You may just find the time you've been needing to try new delicious recipes and old family favorites. Something as simple as enjoying Cinnamon hot chocolate together can build memories you'll cherish for a lifetime.