Mom's big day is almost here! If you've decided to spoil her with a Mother's Day brunch, make it a morning-long indulgence that shows her how much you care. Here's how you can nurture relaxation and create memories for that special woman in your life.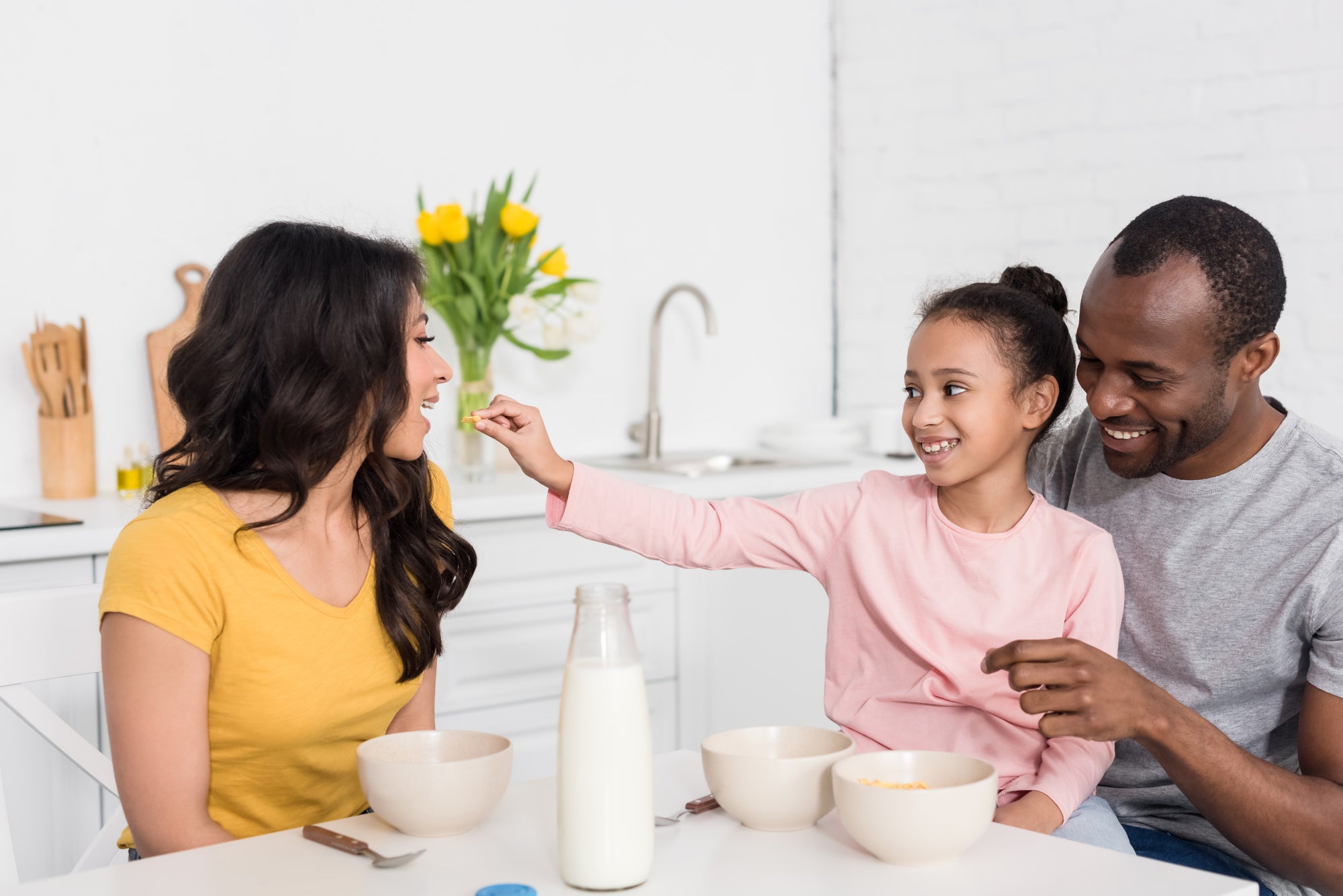 Have the kids craft cards the night before
When mom is busy running errands or catching up on her favorite show, sneak the kids away to the kitchen table and give them colorful paper, markers, stickers, and creative freedom to write loving messages and make cute doodles for mom on Mother's Day. Then tuck away the cards for safekeeping until your Mother's Day brunch celebration.
Decorate a window with paper flowers
If the kids get up early, put them to work on yet another craft project. Have them cut out and stick colorful paper flowers to a central window in the home. This uncommon bouquet will surprise and delight mom when she wakes up and starts her day. We suggest embellishing the front door or a living room window.
Let mom sleep in late if she wants
When you hear her beginning to stir, let her know the kids have been taken care of and she can have a leisure morning. Maybe that means soaking in the bath, heading to the patio to enjoy a cup of coffee, or catching a few more zzzs. Whatever mom wants, she can enjoy on her day!
Surprise mom with brunch
Once mom is ready to join the family for the day, tempt her taste buds with some of her favorite breakfast-meets-lunch foods and flavors. If you need some recipe ideas, we recommend these lemon-raspberry pancakes, mini quiches with goat cheese and asparagus, and honey cinnamon lattes. For dessert, indulge in these adorable chocolate cinnamon pots de crème.
Serve the meal like a restaurant
Deliver her breakfast in bed, drape a table cloth over the picnic table in the backyard, or set up the dining room as you would for a holiday meal. Use the pretty glasses and nice napkins. Offer her beverage choices, including coffee with creamy a2 Milk® Half and Half, HERSHEY'S a2 Milk®, or some iced tea. Make her the star of the meal!
During the meal, celebrate mom
As mom enjoys her food have each child present their card and tell mom why she is important to them. Then, allow each child to share a one-on-one moment with mom. Maybe they read a poem, sing her a song, or give her a big hug. And you can join in on the fun too! Tell mom why she's a great parent and why she fills your heart with love.
Let mom enjoy her favorite activities
Set her up with a blanket and pillows to indulge in her favorite movie. Or, encourage her to head outside for a walk around the neighborhood with the family dog. Let her choose the activity she wants for a relaxing day!
As you prepare for your Mother's Day festivities, browse our Recipe Blog for even more inspiration. Perhaps you can make mom a morning smoothie or special coffee drink for her to enjoy as soon as she wakes. Have a wonderful day celebrating as a family!