As the days cool and autumn breezes blow, transition your beauty routine for the new season. Fall skincare requires extra hydration. Here's how you can easily amp up your moisturizing both inside and out to take care of your skin this fall!
Drink more water
Drink more water. It can be difficult to reach for chilled bottles when temperatures begin to dip. So, why not experiment with warm green tea and herbal tea? Both are water-based, low-to-no caffeine, and help you stay hydrated while offering more flavor than plain water. Give this Low Fat Matcha Green Tea Latte recipe a try! The Mayo Clinic recommends men drink about 15.5 cups of water each day. Women need 11.5 cups to stay properly hydrated.



Use a topical moisturizer. Switch from lightweight lotions to the skin-protecting wonders of plant-based hydrating oils. We love body oil blends made from jojoba oil, coconut oil, and almond oil. These natural options create a barrier on our skin to prevent wind burns and over-drying. For your face, we recommend indulging in a homemade dairy face mask at least once a week to maintain a radiant complexion this fall.



Eat juicy fresh produce. What you put inside your body nourishes your skin from the inside out. Health magazine reminds us that 20 percent of our daily water intake comes from fruits and vegetables. During chilly and dry weather, fill your plate with broccoli, celery, cucumbers, green peppers, iceberg lettuce, radishes, star fruit, strawberries, tomatoes, and watermelon. Get the kids interested by serving veggies with this tasty ranch dressing you can make at home together.



Increase your home's humidity. Keeping your living space properly humidified keeps your skin moisturized too! Try placing a small portable humidifier in the room you spend the most time (usually the bedroom or living room), use a steaming tea kettle more often, allow laundry to air dry (releasing moisture into the air) and turn off the exhaust fan in the bathroom when showering to allow the steam to linger a bit longer in your home.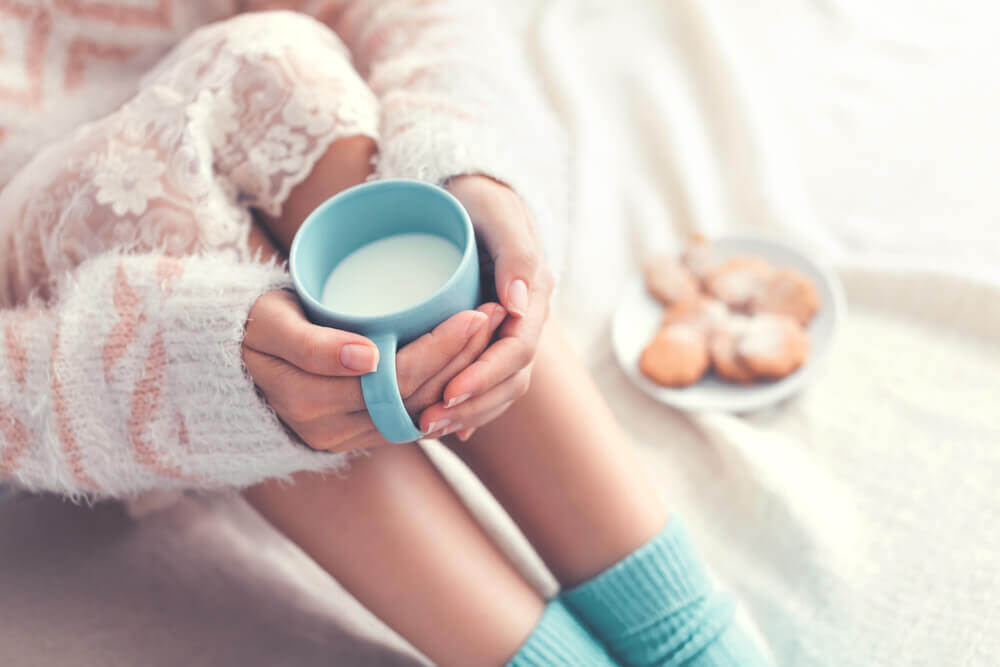 We hope you and your family are soaking in the beauty and wonder of the changes of seasons. Take a little time this weekend to go for a walk among the changing colorful trees, bond with a batch of homemade Pumpkin Scones with Maple Cinnamon Glaze, or laugh over a classic Halloween movie.