Sticking with morning routine can be especially challenging in these difficult times, especially if you're working from home full-time or managing at-home schooling for your kids. As tempting as it is to roll out of bed and immediately dive into your day, setting up a morning ritual is essential now more than ever. Enjoying moments of sweetness, like savoring your first cup of coffee, is a chance to ground yourself and set a tone for the rest of the day. Here are some of our favorite ways to bring sweetness back into your morning routine.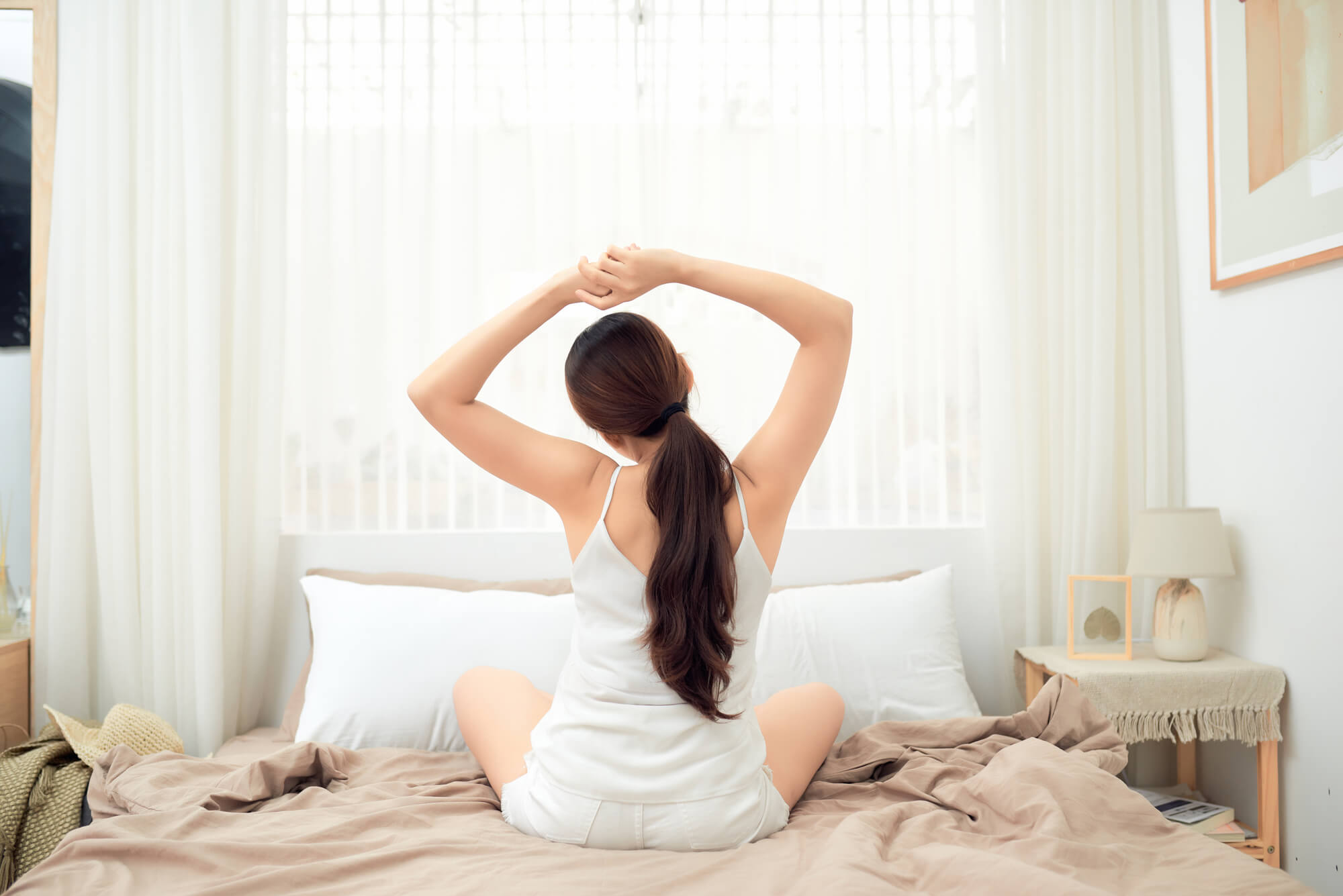 5 Ways to Make Your Morning Routine Sweeter
Give Yourself Time
Nothing starts the day off on the wrong foot like waking up late and having to rush around. Instead of hitting snooze, give yourself the time you need to complete your healthy morning routine.
While sleeping in may feel good in the short term, your day will be that much sweeter if you take the time to set yourself up for success in the morning. If you have trouble waking up at your first alarm, try setting it for earlier in the morning so you still have time for a morning routine, even if you succumb to the snooze button a few times.
Move Your Body
Moving and stretching your body in the morning will benefit you throughout the day. Even simple stretches can help increase blood flow to your brain, improve your posture, and reduce aches, pains, and kinks that built up over the previous day and night.
While your body is still warm from bed, set aside 10 minutes first thing in the morning to stretch in front of a sun-filled window - we love these seven easy stretches to get your blood flowing. If you enjoy exercising and have the time in the mornings, consider going for a short run or walk or doing an online yoga class when you wake up. Your body will thank you!
Add Some Sweetness to Your Breakfast
Taking the time to sit down and enjoy breakfast can do wonders for your mood and stress levels throughout the day. Instead of eating a granola bar in the car, prepare yourself a nutritious breakfast that you can enjoy at home.
a2 Milk® creamers are a great way to add some sweetness to your morning routine. Available in Sweet Cream and Creamy Vanilla flavors, they only contain five natural ingredients and pure A2 protein for happier digestion. Drizzle your favorite flavor on top of a stack of pancakes, pour a tablespoon over a bowl of fruit, or mix it into your coffee or tea for a coffee shop-quality drink at home. After preparing your breakfast, sit down and enjoy it while reading your favorite book or setting your goals for the day.
Center and Set Goals
Getting yourself in the right headspace for the day is one of the best things you can do in your morning routine. Take 10 minutes to meditate, journal, or write down your goals for the day. You can even combine these activities to make the most out of your routine - meditate while working through your morning stretches, or journal and goal set while you're enjoying your nutritious breakfast.
Take Time for You
The most important part of sweetening up your morning routine? Taking the time for you! With days filled work, kids, and chores at home, you may be limited on time that you can enjoy by yourself. Setting aside time in the mornings to focus on you - whether that's through stretching, reading, taking a long shower, or enjoying a delicious cup of coffee with creamer - can do wonders for your stress levels and mental health throughout the day.
If you feel inspired to sweeten up your morning routine, don't forget to add a2 Milk® Coffee Creamer to your grocery list! They're a perfect way to treat yourself in the morning and may help you avoid stomach discomfort. Find them in the milk aisle at your local grocery store today.