You're a bit of a magician in the kitchen. When it comes to making recipes healthier, you're fabulous at swapping out oils for fruit puree and dates for refined sugar. So, when might you choose to substitute yogurt in baking? And, what are the benefits? Let's get to the bottom of the mixing bowl on this popular cook's question.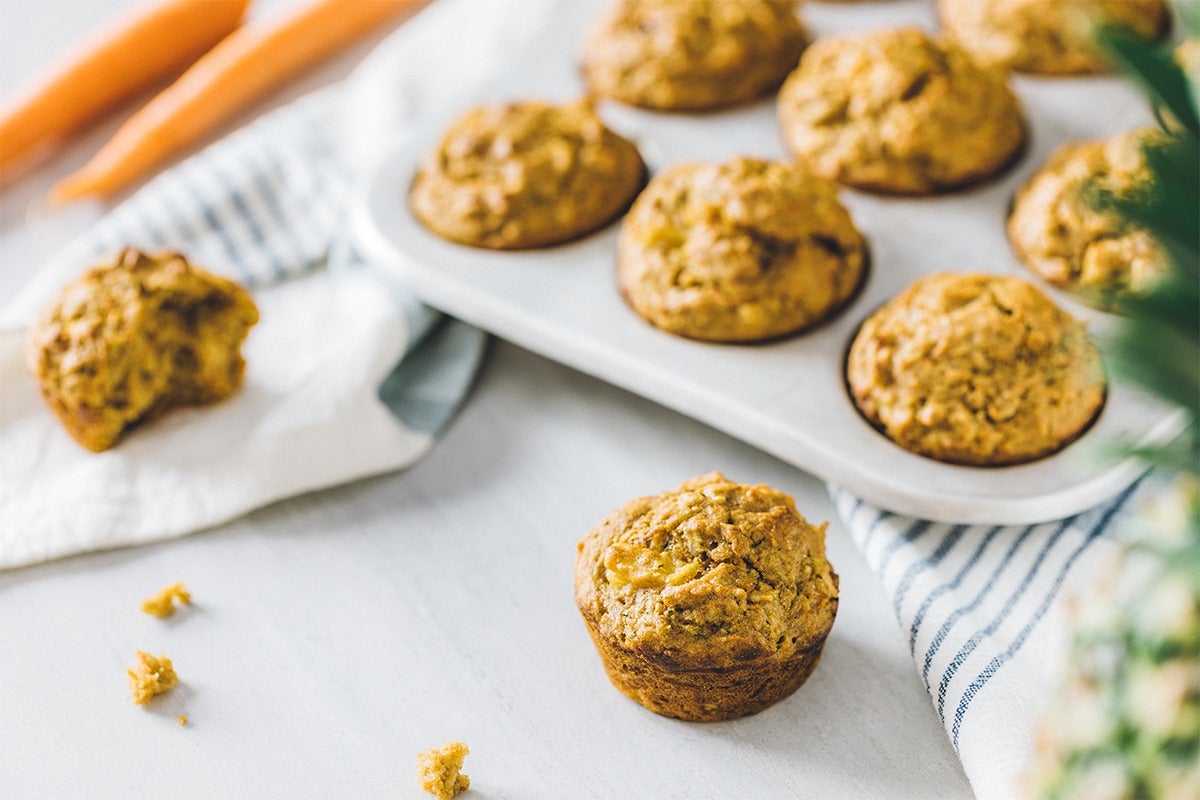 Why Use Yogurt in Baking Projects?
If you're preparing a recipe that calls for buttermilk, oil, butter, mayonnaise, or sour cream -- and don't have any on-hand --you can easily use yogurt instead. This popular baking swap is generally lower in calories than the previously mentioned ingredients and adds moistness to cakes, breads, brownies, and other spongy-texture treats. So, why not make a homemade batch of yogurt to have on hand for baking and snacking!
Some cooks prefer to use yogurt to make their savory baked goods like muffins, breads, savory crepes, and biscuits have a bit of a tangy flavor. For example, simple homemade biscuits prepared with yogurt are reminiscent of old-fashioned buttermilk biscuits. Why? There's no sugar or sweet ingredients to mask the tangy fermented flavor of the yogurt.
How to Use Yogurt in Your Recipes
When using yogurt in lieu of an ingredient with a similar texture (think mayonnaise, sour cream or softened butter), you can do a 1:1 substitution. When it comes to replacing a liquid, like milk, you'll need to be more creative. If the recipe calls for one cup of milk, use 1/4 cup of yogurt paired with 3/4 cup of milk (if you're just short on milk) or water. Substituting yogurt for a liquid oil works best in small quantities, like a few tablespoons.
Above all, feel free to experiment. You might just discover you love your morning pancakes made with yogurt better than oil! Or, that your go-to chocolate cake stays softer longer when yogurt is the secret ingredient.
Stock up on a2 Milk® Whole on your next shopping trip so you can make homemade yogurt to have on hand in your home. Whether you serve it topped with fresh berries and Cranberry walnut granola for breakfast, or save it for your next batch of bars, you're sure to discover a few new ways to love this delicious dairy treat.