Spring is in the air! If you find yourself craving more time with nature, consider starting a home garden this year. Whether you have a yard, apartment balcony, or a sunny windowsill, you can grow fresh produce to enhance your spring and summer meal prep. Bring on the flavorful herbs, salad greens, fruits, and vegetables!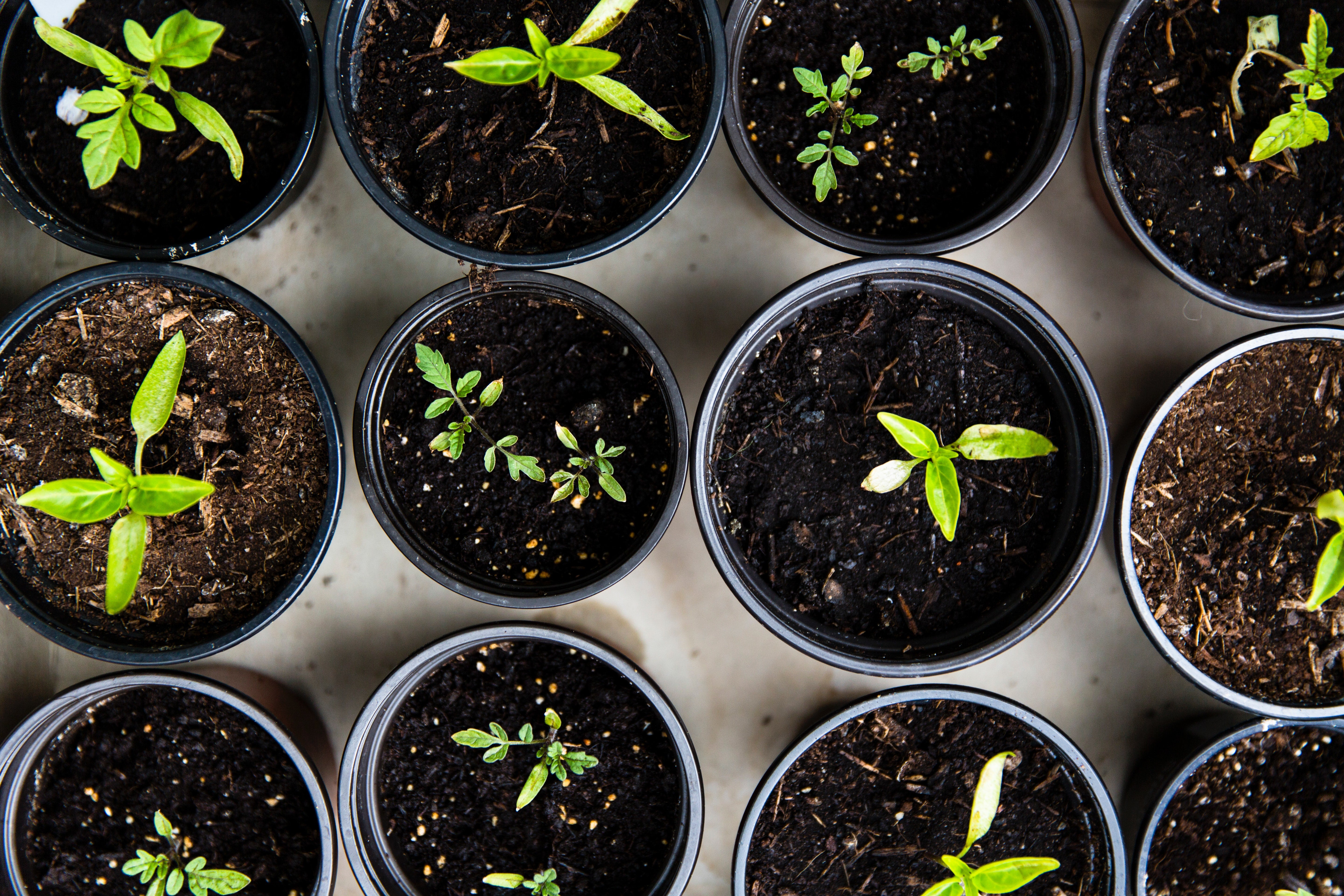 Let's Get Started With Some Plants
Make a list of what you'd like to grow. Of course, this will vary based on the amount of space and time you have to invest in your home garden. Then, study seed packets. They share all the growing information you'll need, including how long the seeds will take to sprout, how big the plant will get, and what type of lighting it needs, such as partial shade or direct sun.
As you collect seeds, consider starting them indoors. You can upcycle empty a2 Milk® cartons by cutting off the tops, filling them with potting soil, then carefully sowing a few seeds in each one. Once the seeds have germinated, move the tiny plants to a decorative pot or directly into the soil outside.
Tips For the Backyard Gardener
If your seedlings will find themselves rooting in an outdoor garden bed, be sure the location corresponds to what the plants need (sun vs. shade) and is in a location where the plants can thrive. Often, this is outside of a fence where the family dog or young children play. Here are additional questions to answer for yourself as you set up a garden in your yard:
Can my garden hose reach the garden? Or, is there a water source nearby?
Do I need a raised garden bed, or can I comfortably work at ground level?
Do I have the tools I need, such as a tiller, to soften the soil?
Can I make time in my schedule to water and weed the garden each day?
Starting an Apartment Container Garden
No yard? No problem! Those living in apartments, condos, or other yard-less homes can easily create a home garden in large flower pots on a patio, balcony, or even on the floor next to a large window. The secret is choosing plants that grow vertically versus long vining varieties like squash and cucumbers. Some of the best container garden options include lettuces, spinach, miniature tomatoes, bush-variety green beans, strawberries, herbs and of course, flowers! As you think through your options, ask yourself:
How much space can I devote to my home garden?
How many containers can I fit in that space?
What are my favorite fresh flowers or produce to enjoy?
Have I chosen plants that will grow well in the type of lighting my space provides?
Growing Plants in Your Kitchen
Finally, micro gardens can be a beautiful option for those with small indoor growing spaces. A bay window, large sill, or even a table next to a window will work perfectly for growing containers of fresh veggies or flowers. Since space is limited, it's a good idea to pick a theme, such as an Italian herb garden of basil, oregano and rosemary, or focusing on leafy vegetables for salads, such as endive, romaine, and lettuce. As you brainstorm your home garden, consider:
Can I place my indoor pots away from curious pets?
What are my top five favorite things to grow since space is limited?
Do I need to buy containers to fit a specific area of my home?
Which types of plants will bring me the most joy?
After you get your garden started, use fresh produce to enhance your meals. Homegrown parsley is gorgeous atop soups and salads. Fresh berries blend into smoothies. Need some snack and meal inspiration? Browse our recipes to discover new dishes to help flaunt your home garden goodies! Happy growing!