When it comes to your wellbeing, health not only includes nutrition and exercise, but also mental and social wholeness. So, let's pause. When we actively reflect on various aspects of our current wellness, we can identify where we need to focus more of our energy so we can fill our days with joy and happiness. Ask yourself these four questions to gauge your overall health today.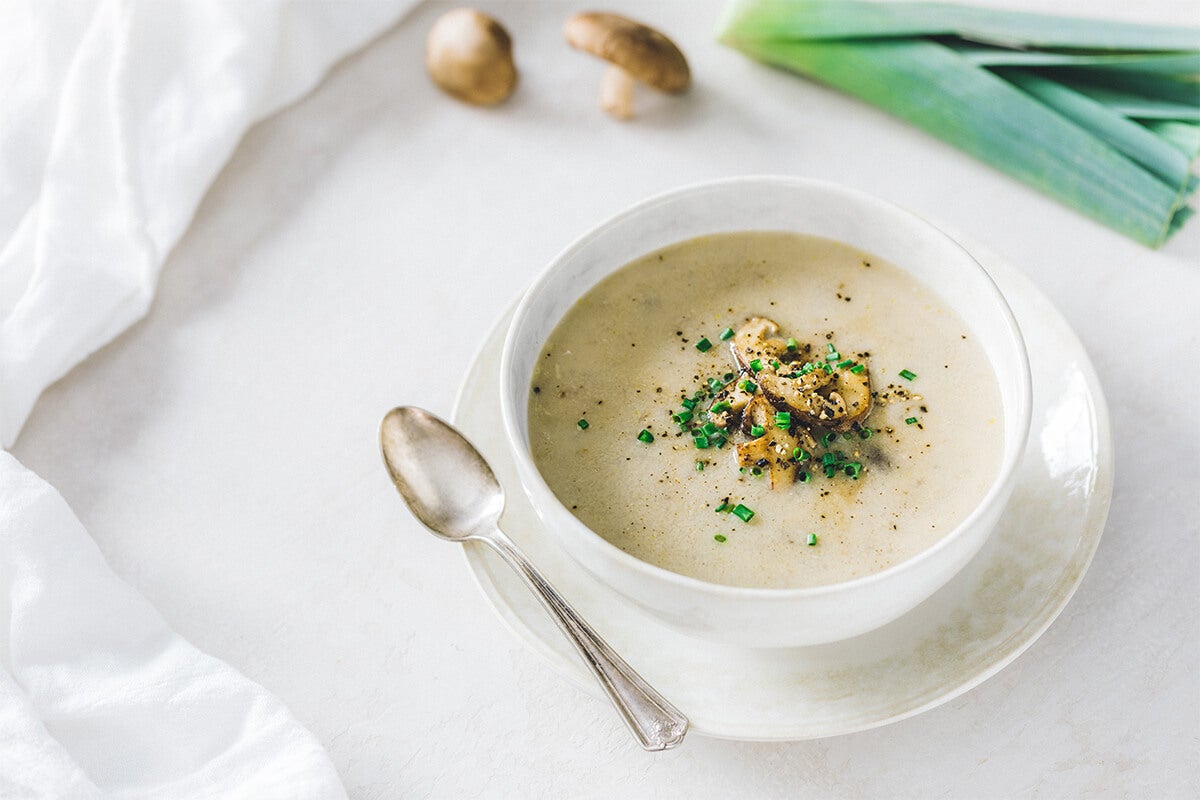 Are you making healthy food choices?
During the chilly winter months, it's common to crave cozy carbs. So, eat them! We love making lower-calorie mashed cauliflower to go with dinner, Mushroom wild rice soup as a decadent starter and smoothies packed with fruits and veggies for dessert. You don't have to skip comfort foods, just make wiser choices by choosing whole foods. And, if you want to sneak more veggies onto those plates, blend them into creamy soups, pizza sauce, or salsa, and everyone in the family is sure to enjoy.
Do you exercise regularly?
It's a new year with lots of ongoing challenges. Between working from home, juggling changing school schedules, and missing group classes at the yoga studio, we have to improvise. Remember: Exercise is any sort of movement. An extended walk with the dog counts! Jogging on the treadmill is admirable! Doing a 20-minute workout via a fitness app is perfect. If you're thinking about exploring a home cycling system, why not participate in the Rethink Your Milk challenge where you could win a ONE year supply of a2 Milk® and a Peloton bike + a ONE-year membership to enjoy from home!
How is your mental health?
Have you taken a moment to check in with yourself? How are you feeling day-to-day? Are you anxious? Happy? Sad? Content? If you notice you're not feeling like your usual self, it might be a good time to try a mental health-focused therapy app or ask your healthcare provider for a referral to a trusted therapist. These pros can help you understand why you feel the way you do, process it, and improve your mood. Sometimes all it takes is an outside perspective to bring clarity to your concerns.
Could your social health use refreshing?
We're all socializing a bit differently these days, and for many, we've become apathetic. Can you challenge yourself to have a phone call with a family member once a week? Or, set up a Saturday night video call with your friends for a refreshing chit-chat? If you have an elderly relative or neighbor, send them a card once a month to boost their spirits. You might turn into pen pals, which is a socially-distant way to connect with the people you love.
As they say, health is wealth. Take a moment this evening to think about how you're doing. Could you add an extra veggie to dinner? Play a dance game with the kids? Write in your journal? Text a funny meme to a friend? Small mindful decisions each day are all it takes to bolster the many facets of your wellbeing -- and in turn, you're sure to make others smile too.