Whether you're headed an hour down the highway to embark on a family adventure at the zoo, or trekking across the country to visit your favorite relatives, summer road trips are the best! Now, set yourself up for a smooth experience. Take a few hours to iron out the details of your travel plans before getting behind the wheel.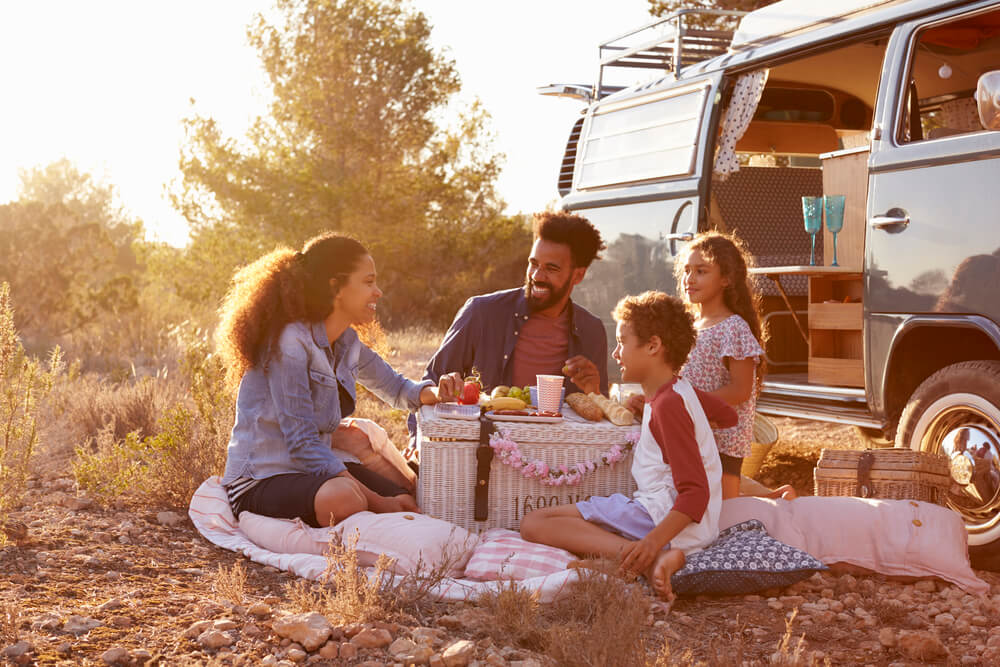 Planning Your Travel Route
Summer is notoriously known as road-construction season. Check with the Department of Transportation (DOT) in the states you will be traversing for road closures, detours, and weather-related travel concerns. Most states have maps online that show current road conditions, which can help you plan the safest, speediest route for your trip.
Then, download a map app for your cellphone or get comfortable with your car's navigation system. Use the audio instructions option so you can hear when to make turns, rather than trying to peek at a screen. Designate someone else in the car as the co-pilot so they can keep tabs visually on the mapped route while you focus on the road ahead.
Packing the Must-Have Essentials
Of course you already have the basics figured out, from clothes to toiletries, but what random things need to make it on your packing list? Consider medications for people and pets, chargers for electronic devices, sunglasses, sunscreen, tickets for admission, coupons, road trip snacks, and cash for incidentals. These things often get left behind on accident!
We find that it's best to make a packing list for everyone who's traveling, including the family dog. After all, you don't want to wind up at the rest stop without a water bowl for your furry friend. Think carefully about what each person (or pet) needs during a regular day at home, and add it to your packing list.
Enjoying the Local Offerings
Finally, scope out your destination online before you leave. By browsing posts from travel bloggers and business websites, you can make a preliminary list of things you'd like to see and do. You might also find special offers or coupons to helped save a few dollars on your trip. Also take note of hours and closures. For example, it's not uncommon for museums to be closed during a weekday or for restaurants to only offer dinner (not lunch) hours.
If you have special dietary needs while traveling, scope out places where you can stop along your journey. This might include grocery stores, restaurants with allergen-friendly menus, and food trucks that cater to your preferences. By investigating your food options now, you'll save time on the trip and feel assured that you have safe, healthy choices to choose from.
Wherever your trip takes you, refreshing travel breaks are always a good idea. To boost your energy, enjoy a high-protein snack like a hard boiled egg, a travel cup of a2 Milk®, lightly salted roasted nuts or almond butter on crackers. Safe travels to you!