So, you want to make a2 Milk cheese at home? Excellent! Maybe you're trying to cook from scratch more often to align with your wellness goals, or you simply want to try something new. Fortunately, making homemade cheese isn't difficult! You'll just need a few ingredients and supplies that you likely already have on hand. Ready to get started? Browse our guide on how to make cheese at home below!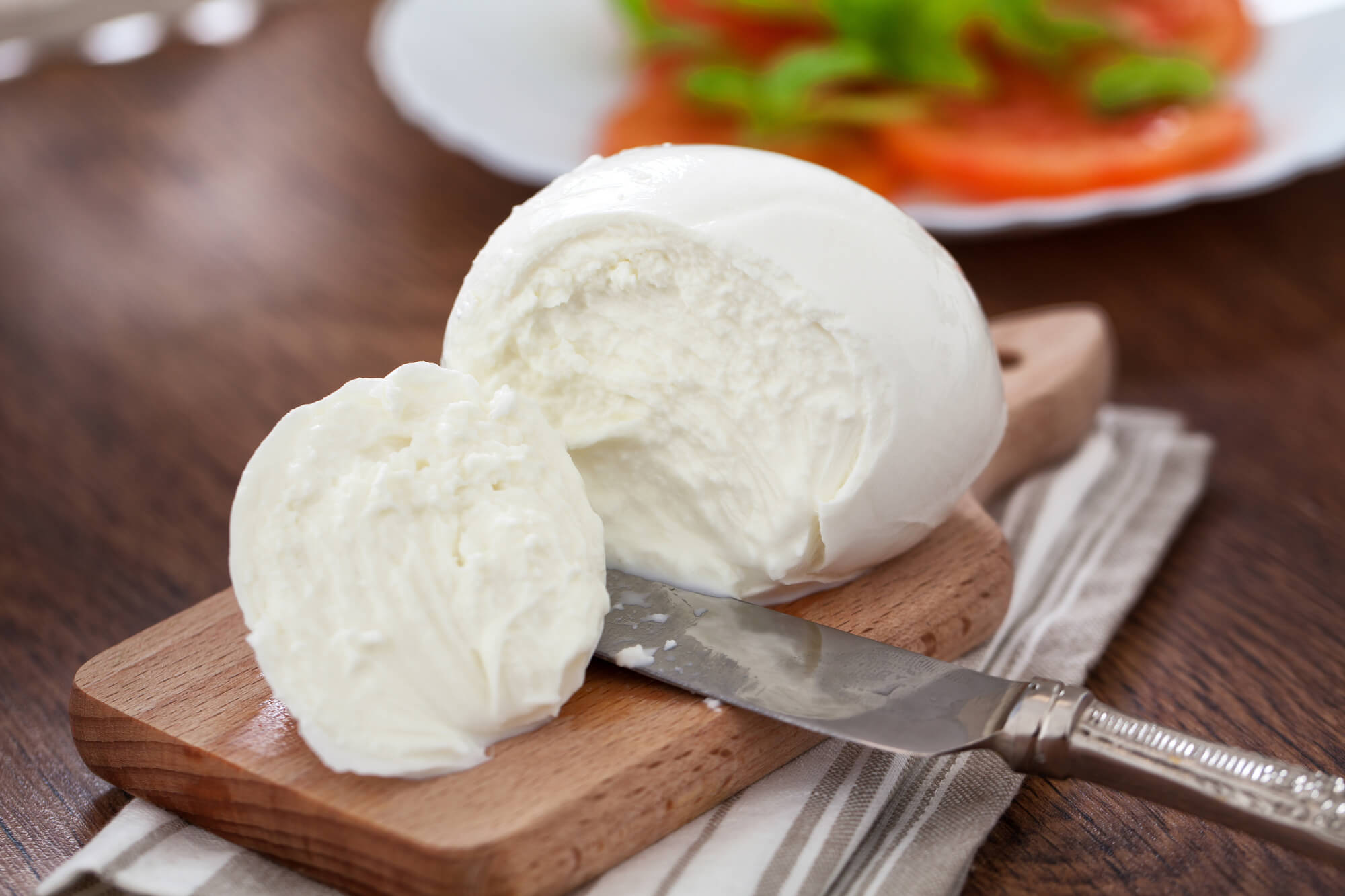 Making Your Own a2 Milk Cheese at Home
What You Need
When prepping to make a2 Milk cheese at home, you need to be well-stocked on the most crucial ingredient -- milk! Any type of a2 Milk® will work well for a simple cheese recipe. Using non-fat milk may result in less creamy cheese, so most recipes call for 2% or whole milk. We recommend using a2 Milk® 2% reduced fat or Whole to make high-quality, delicious cheese that the entire family can enjoy.
Other than the star ingredient, you will need a cheesecloth to drain and shape the cheese properly. If you don't have cheesecloth, clean pillowcases, bandanas, coffee filters, or cloth napkins can work in a pinch.
Finally, some of the more advanced cheese recipes call for citric acid. Citric acid raises the acidity level of the milk, helping curds form in the milk. Citric acid can be found online or at your local health food store. However, if you are unable to track down this ingredient, try one of the simple at-home a2 Milk® cheese recipes instead!
The Simplest At-Home Cheese Recipes
These simple cheese recipes can be made at home with ingredients you likely already have in your fridge and pantry! If you are experimenting with making homemade cheese for the first time, these recipes can be a fun, easy way to dabble in the art of cheese making.
This rennet-free Homemade ricotta cheese can be made in about 30 minutes using just a2 Milk® Whole, salt, vinegar, and lemon juice. The creamy, delicious result can be enhanced by adding in chopped garden herbs like mint, chives, scallions, garlic, or dill. Top it with a drizzle of olive oil or a squeeze of lemon juice and smear it on toasted focaccia for an irresistible appetizer. Ricotta is also delicious layered in a lasagna recipe or dolloped atop fresh greens like this Spinach salad with toasted pine nuts.
Craving a cheese dip? EA Stewart, an integrative dietician nutritionist shares a creamy dip recipe using a2 Milk® Whole, spices, cornstarch, and Parmesan cheese that takes less than an hour to prepare. Served chilled, it's perfect for enticing the kids to try dipping fresh-cut vegetables. If you're up for queso and tortilla chips, simply warm the garlicky dip and sprinkle red pepper flakes on top for a spicy treat.
More Advanced Cheese Recipes
If you are looking to expand beyond ricotta and cheese dip, there is a range of tantalizing cheeses you can make with a few extra ingredients.
Homemade mozzarella balls can be whipped up with a2 Milk® 2% or a2 Milk® Whole, water, salt, rennet, and citric acid (mentioned in the "What You Need" section above). While this recipe is more in-depth than the easier recipes above, the payoff is worth it! Fresh mozzarella can be used on homemade pizzas, served in a Caprese salad, or marinated with herbs and olive oil for a tasty snack.
Fromage blanc or chevre, are versatile cheeses that can be prepared in less than an hour with five ingredients: a2 Milk® Whole (for Fromage blanc) or goat's milk (for chevre), heavy cream, buttermilk, lemon juice, and salt. The result is a creamy, subtle cheese that can be mixed with berries and Cranberry walnut granola for a hearty breakfast or stirred into mashed potatoes for a decadent side.
Next time you shop, don't forget to grab an extra carton of a2 Milk for your cheese-making adventures! Feeling inspired to try other recipes too? the whole family will enjoy using naturally healthy, protein-rich a2 Milk®.