With everyone staying at home more this year, you may be missing your morning visit to your neighborhood coffee shop to pick up your favorite drink. Even if your morning routine has changed, it doesn't mean that you can't enjoy your favorite coffee shop drinks at home. From lattes to cold brew, it's easy to make and enjoy your favorite drinks in your own kitchen! Here are some of our favorite recipes to get you started.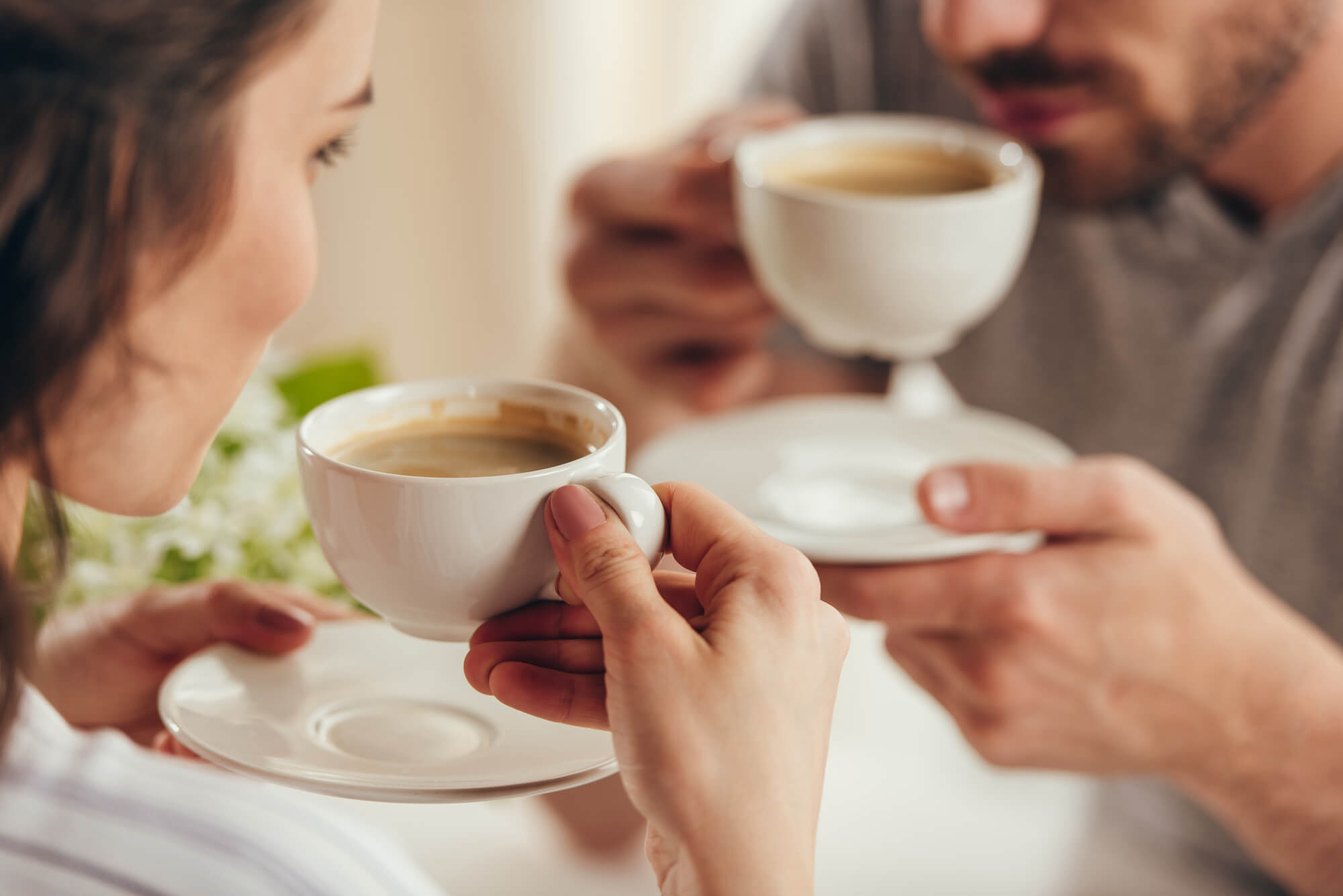 Our Favorite Drinks to Make At Home
Most drinks can be made with a few simple tools and ingredients. You will need a basic coffee maker or espresso machine, a2 Milk and half and half, and a few items you likely already have in your pantry. If you gravitate towards cold smoothies and milkshakes at a coffee shop, you will just need a blender and basic ingredients to enjoy a similar drink at home.
Lattes
This quintessential coffee shop drink can be easily replicated at home in a variety of flavors to suit what you are craving that day. As a base for all lattes, you'll need a shot of espresso or eight ounces of strong, hot coffee, a2 Milk® Fat Free, and a2 Milk® Half and Half.
Once you have your core ingredients, you can have some fun with flavors! Bring the taste of fall to your mornings with a Caramel apple latte. If you want to emulate your favorite desserts with your coffee drink, try our Creme brulee latte or Snickerdoodle latte. Or, if you are ready to start celebrating the holidays early, brew yourself a delicious Gingerbread latte.
Cold Brews
If you love to start your mornings with a cold brew regardless of the weather outside, never fear - you can still whip up a range of easy cold brew drinks at home. Be sure to plan 24 hours in advance to give the coffee time to brew.
For your basic Cold brew with half & half, you will just need coffee grounds, water, and half &half. If you want to add some flair to your cold brew, try our Maple cinnamon cold brew, which has maple syrup and cinnamon for a tasty, irresistible kick.
Matcha Tea
If you are not a big coffee drinker, you can still enjoy your favorite coffee-free cafe drink at home! Matcha tea is a great way to get a boost of caffeine in the morning without coffee. Our Matcha dalgona sounds fancy, but trust us - it's easy to make and absolutely delicious. All you need is egg, matcha powder, a2 Milk® Half & Half, and water.
You could whip up a simple Green tea latte, made with a2 Milk® Fat Free, or enjoy a Matcha green tea smoothie with banana and honey to cool down after a morning workout or for a mid-afternoon boost.
To make your home coffee shop dreams a reality, you'll need high-quality milk to serve as a base for your lattes and teas. a2 Milk is made with only A2 protein, providing you with better protein, naturally. Don't forget to pick up a gallon of milk and our brand new Half and Half at your local grocery store!