Thanksgiving is a treasured holiday for family and friends to get together and celebrate what they're most thankful for. But with the ongoing COVID-19 pandemic, houses may feel a lot more empty this year. Here are some ways you can still make the most of your holiday by hosting a virtual Thanksgiving celebration at home.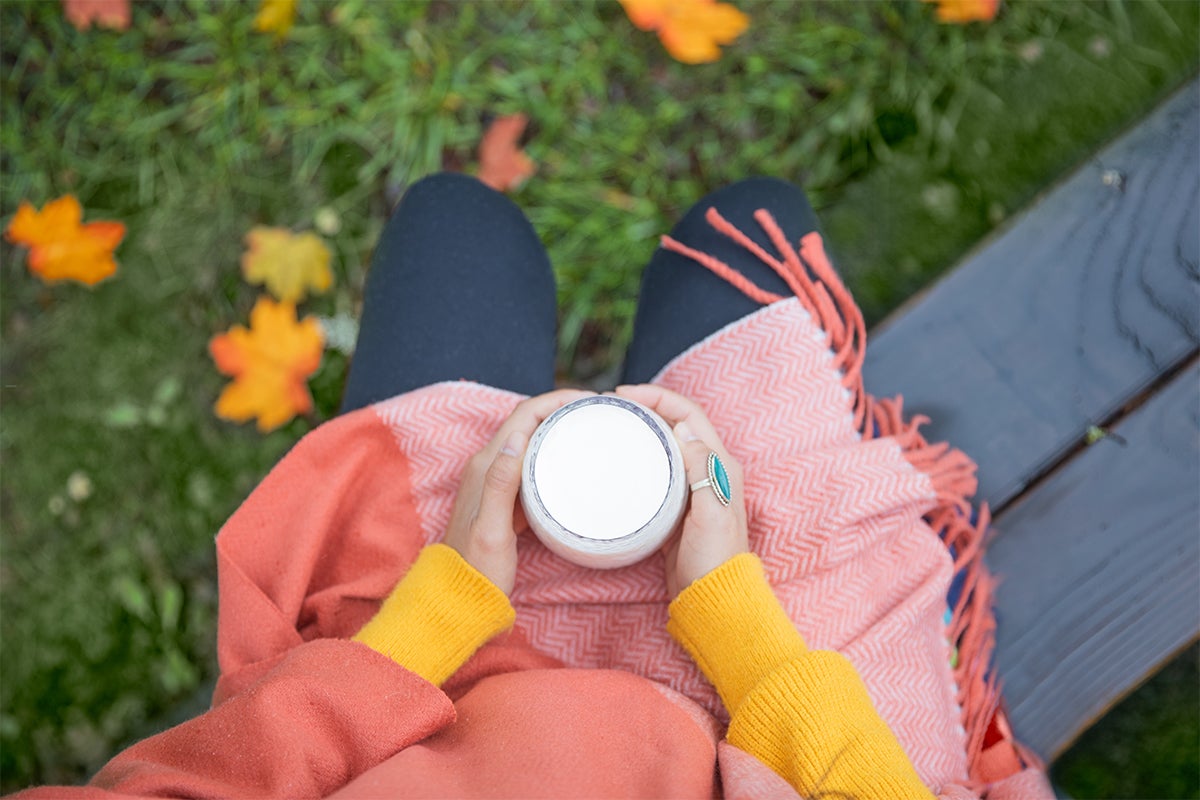 Plan a shared recipe
One of the best parts about Thanksgiving is cooking family meals together. While you may not be able to do that in the same kitchen, you can still create that shared experience virtually! Choose a family-favorite recipe (or a new one entirely) that everyone can make on their own. Whether it's prepping the turkey or whipping up delicious Pumpkin scones, the entire family can still cook something together.
Send out e-vites and care packages
Once you've selected the recipe, it's time to send out invitations. Include details like:
-A link to the online celebration
-A schedule of the day's activities
-An itemized shopping list for the shared recipe
-Instructions for the recipe
-And anything else you want to add!
You can also make the invitations extra special by sending individual care packages to family and friends! Some ideas to get you started include:
-Packaged ingredients for the shared recipe or a holiday drink (like a Caramel apple latte or Cinnamon hot chocolate)
-Customized or matching aprons that everyone can wear the day of
-Matching mugs, glassware, or baking dishes
-Holiday-themed centerpieces
-Thanksgiving self-care kits (think fun socks and scented candles)
Enjoy your meal together
Because many of us already have virtual fatigue, you might consider planning breaks throughout the day — like when the food is cooking. But one of the most important times to be engaged with each other is, of course, during the meal. Stream your virtual call on a nearby TV or place a laptop on the table with you. Don't forget to include family traditions you've had in the past, like saying a prayer or sharing what you're thankful for.
Play virtual games
If you want to continue the fun with your family, play some games! With so many online gaming options — like Houseparty, Jackbox.tv, UNO, and much more — you can find family-friendly games that everyone can play together. Just make sure to include the details on your e-vite!
Give thanks
To put it simply, 2020 has been an extremely tough year for everyone. And with the holidays approaching, it may feel even more discouraging for those who are skipping in-person celebrations. Despite all that, Thanksgiving is still a time to reflect on what we're thankful for, which is part of what makes this holiday so special. So, remember to take the time to give thanks and make the most of your virtual celebration.
To make your Thanksgiving day extra special, don't forget your a2 Milk! From your morning coffee creamer to your shared holiday recipe, a2 Milk is the perfect addition to any meal — especially for those who have sensitivities to other milk. Find a2 in your local grocery store today!