As summer winds down, don't put a halt on your favorite workouts. Instead, learn to pivot with the seasons. You can tackle workouts at home that give you many of the same benefits as your warmer weather go-tos.
5 Easy Workouts to Try This Fall and Winter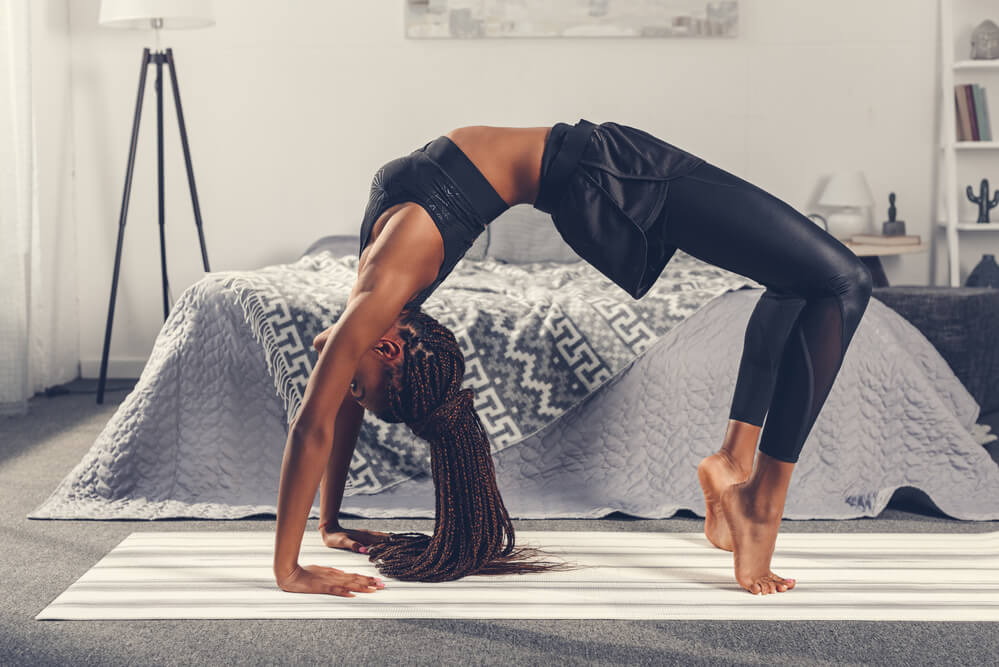 Home Yoga Session: If you're used to meeting up with friends at the park for a morning vinyasa flow, try a home class instead. Invite your bestie from class to your home for a smoothie bowl and sun salutations. Move the coffee table out of the way, unroll those mats and flow to a yoga class streaming on the television. Then, sit outside for a moment and inhale the crisp air as part of your cool down and to feel more connected with nature.
Sneaky Housework Reps: No time to get to the gym? Turn your every-day home chores into a lifting session to tone those arms. Everything that you have to handle that's more than a few pounds now gets hoisted ten times. This includes jugs of laundry detergent, cases of water, full laundry baskets, cartons of a2 Milk®, and full grocery sacks. Remember proper form and lift with your knees, not your back!
Do Yard Work: Don't underestimate the amount of walking, squatting and lifting you'll get from preparing the landscape for winter weather. You'll work up a sweat and burn calories while raking leaves, trimming shrubs and cleaning out gardens. As a bonus, you get to absorb warm sunshine and fresh air. Remember, exercise doesn't always have to be at a gym or in an organized class.
Find an App: If you like the motivation behind building up streaks and points, turn to technology for your workout this fall. Browse "exercise apps" in the app store and find something that works with your lifestyle. Maybe you challenge yourself to do sit-ups each day, or you use an app that tracks your time and calorie burn on the treadmill.
Tackle a Challenge: Set a goal for the cooler months, then attack it. Maybe you're training for an upcoming spring 5K or want to be able to touch your toes. Find a program on YouTube or an app to help guide you through some home-based exercises to reach your fitness goal. If possible, team up with a family member or friend to help one another push through the tough days and keep your eyes on the prize!
After your workouts, refuel your body. Need some inspiration for a new snack or meal? Browse our favorite recipes for delicious salads, breakfast ideas, and nutritious main dishes all made with protein-packed a2 Milk®, a milk from cows that naturally produce only the A2 protein which is easier on digestion and may help some avoid discomfort.