There's always room for chocolate. So, why not make it creamy, refreshing chocolate milk? It's healthy, versatile, and convenient for families with thirsty kids. Need more reasons to grab a carton of decadent chocolate milk? Read on!
Reasons to Drink Chocolate Milk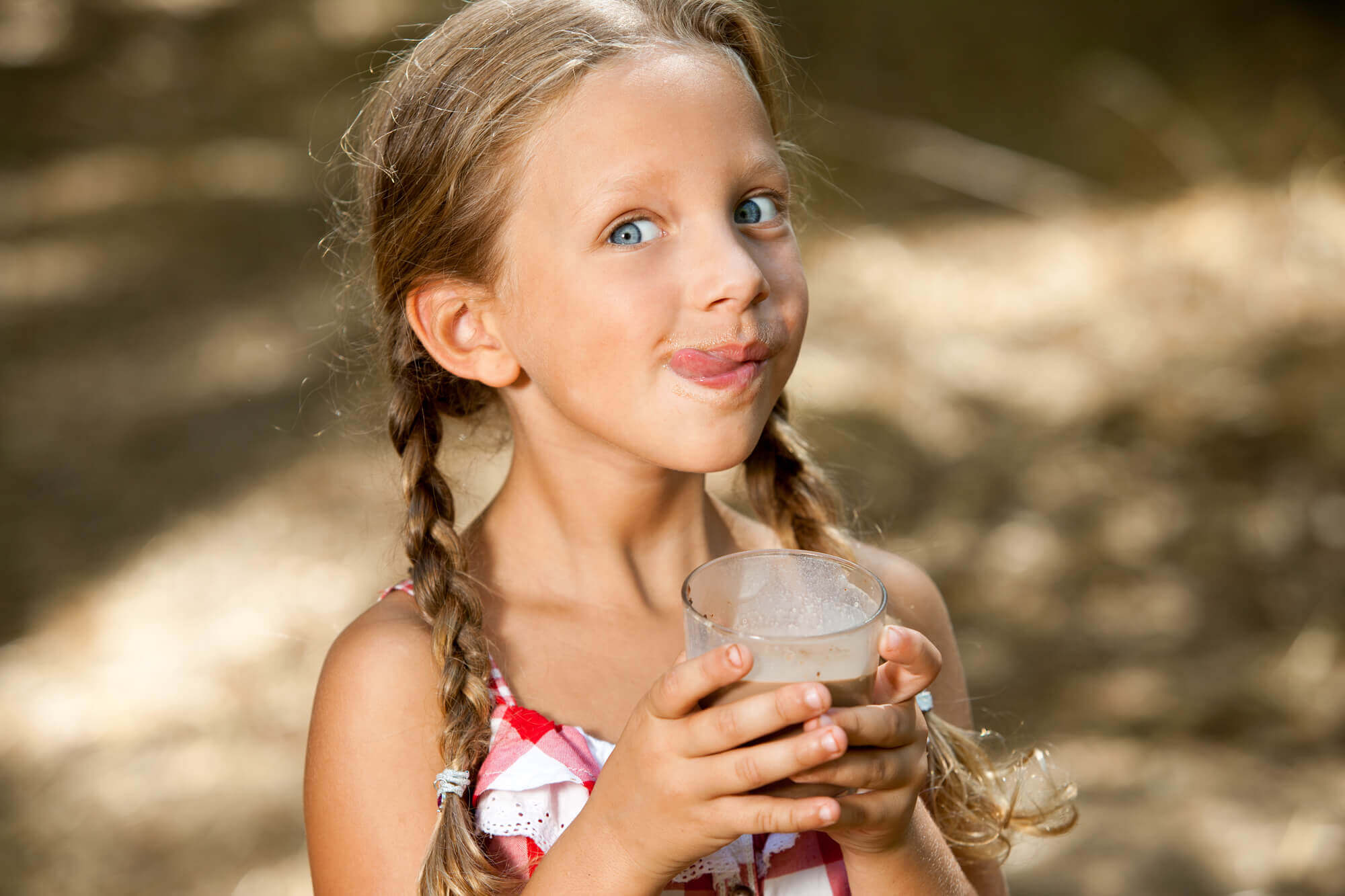 Chocolate milk magically transforms an average smoothie into a decadent dessert-like treat. We love blending 1 cup of a2 Milk® Chocolate 2% Reduced Fat Milk with half a banana and a tablespoon of peanut butter for a protein-packed post-workout recovery drink.
It's easy to sneak chocolate milk into your lunch. The sweet taste will curb your sugar cravings while the protein helps you feel full. It's hard not to love the many benefits of chocolate milk!
You're boosting your nutrition the easy way. Some of the health benefits of milk are the essential vitamins and nutrients found in each glass. From calcium and vitamin D to potassium and vitamin A, you're nourishing your body with each sip!
Chocolate milk brings back good memories. Serve up a plate of warm cookies and chilled glasses of chocolate milk as an evening snack and watch smiles grow all around. Share happy stories of enjoying milk during your childhood and help your kids make memories too.
Kids drink more milk when it's chocolate. If you're facing a temper tantrum or turned up nose, swap regular milk for chocolate. Soon, your little one will be asking for a refill, and that's a good thing! According to the US Dietary Guidelines, kids ages 2-3 should drink 2 cups of milk per day. When they reach 4-8 years old, boost the amount to 2.5 cups per day. Anyone 9 or older should aim for 3 cups each day - including adults.
Milk is more nutritious than sports drinks. While the bright colors are enticing, many of the bottle beverages geared at athletes and active kids are full of added sugars, artificial flavorings, and food coloring. Keep it simple and opt for naturally delicious chocolate milk instead.
Milk is a healthy treat. From teens to adults, chocolate milk is seen as a treat. Keep a carton or two on hand to help everyone in your family reach for a better drink when they're scoping out the fridge for a late-night snack.
Chocolate milk simply tastes good. If you want to indulge, a tall glass of a2 Milk® Chocolate 2% Reduced Fat Milk will hit the spot. Skip the candy bars or pastries - a few gulps of chocolate milk will squash those sweets cravings!
Don't take our word for it. We hit the streets to share chilled samples of our delicious milk. See for yourself what everyday people think of our milk from cows not treated with growth hormones, rBST, or antibiotics. Enjoy!