As cool-weather settles into the evenings, swap your go-to weekend beverage with something warm and a bit more spirited -- literally. Serve autumn cocktails around a bonfire or use them to elevate your next Saturday night pumpkin-picking outing with friends. Not sure what to put in your mug? We have ideas!
Hot Toddy: If you're a whiskey lover, turn to the quintessential beverage of the cold-weather season. The classic hot toddy combines aromatic cloves, sugar, water, and whiskey to make a warming libation.
Mocktail Version: Try seasoning strong black tea with cloves and sugar for a refreshing twist on this classic drink.
Spiked Pumpkin Spice Latte: If fall to you means switching your iced coffees to hot lattes, a spiked pumpkin spice latte is the perfect way to kick off the season! Add a shot of rum and coffee liqueur for the adults.
Mocktail Version: Simply stick to pumpkin and creamy a2 Milk® for a treat everyone will love.
Hot Buttered Rum: When you're craving a sweet dose of seasonal spices, this after-dinner drink will do. This hot buttered rum recipe from Martha Stewart features homemade spiced butter, dark rum and a fresh squeeze of orange juice.
Mocktail Version: For the kids, add the butter mixture to a warm mug of green tea. Be sure to serve the beverage with orange wedges for them to nibble on while the tea cools.
Hot Chocolate: If you're new to mixing up autumn cocktails, experiment with amplifying a mug of hot chocolate. Start with this recipe, then add a shot of your favorite alcoholic mix-in. We like a coffee-flavored liquor such as Kahlua, peppermint schnapps, almond Amaretto, or a caramel vodka.
Mocktail Version: Make this an autumn mocktail by skipping the alcohol and swirling in festive hot mini marshmallows, sprinkles, maraschino cherries or anything else you love paired with chocolate.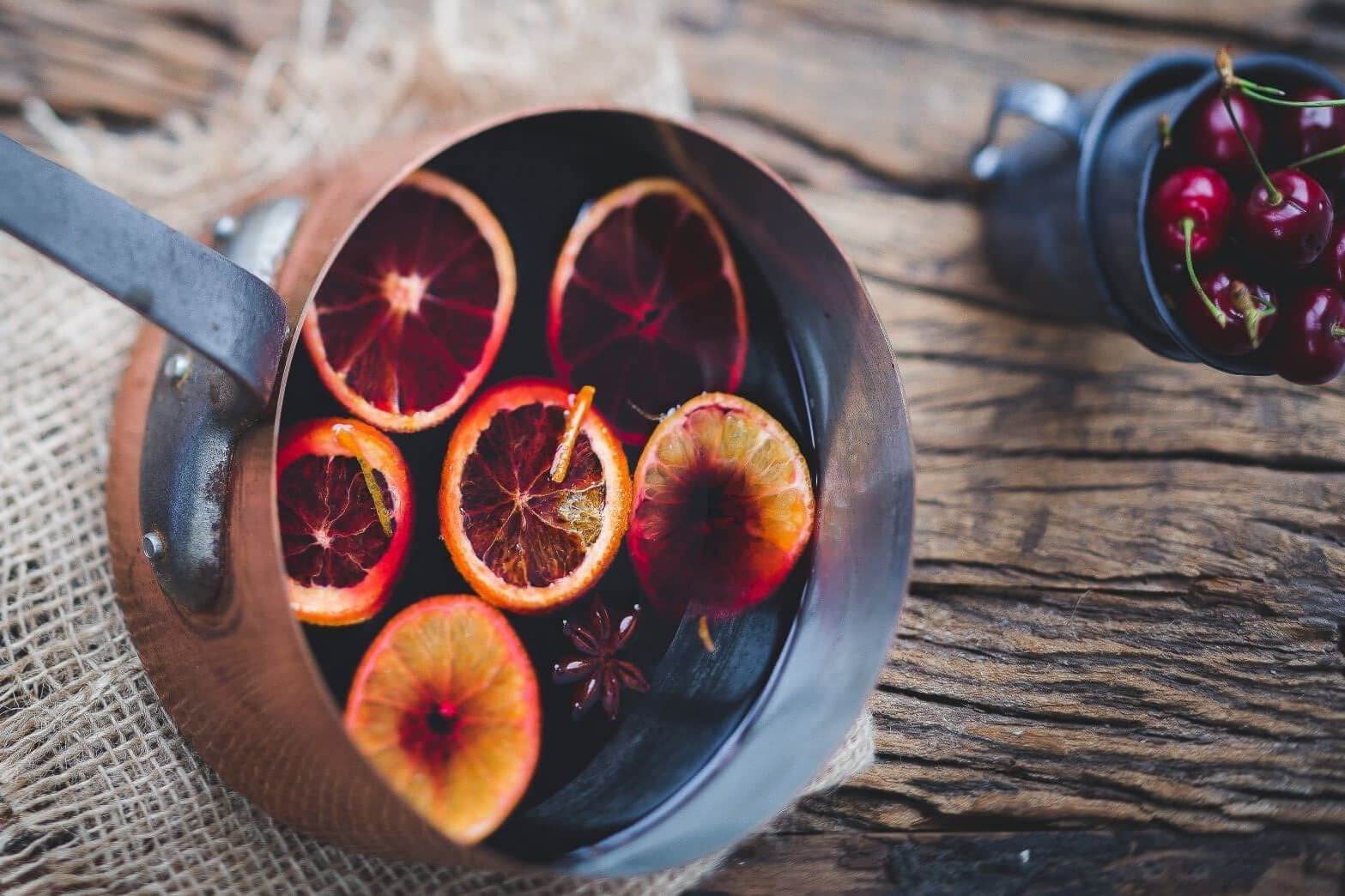 Mulled Wine: Are you a vino lover? When winter settles in, switch to the steamy hot variety. You can use red or white for this recipe from Gimme Some Oven. Then, season the beverage with citrus, spices, a sweetener, and liquor, like brandy.
Mocktail Version: If you have kids at your gathering, use the same base recipe, but swap out the wine for purple or white grape juice. Be sure to serve theirs in a fancy glass too!
Be ready to mix up a variety of autumn cocktails and mocktails for your crew this season. Keep a2 Milk® on hand at all times, so you're ready to heat, pour and sip everything from adventuresome cocoas to spiked teas. Need snacks to go with those drinks?