The season of potlucks with co-workers, dinners with friends, and feasts with family near and far are underway. With all that noshing going on, it can be easy to unexpectedly overdo it on the desserts. Whether you're watching your intake of sugar for personal or health reasons, know that you can contribute low-sugar holiday treats to the festivities without feeling like you're missing out. Your guests will appreciate these healthier options too!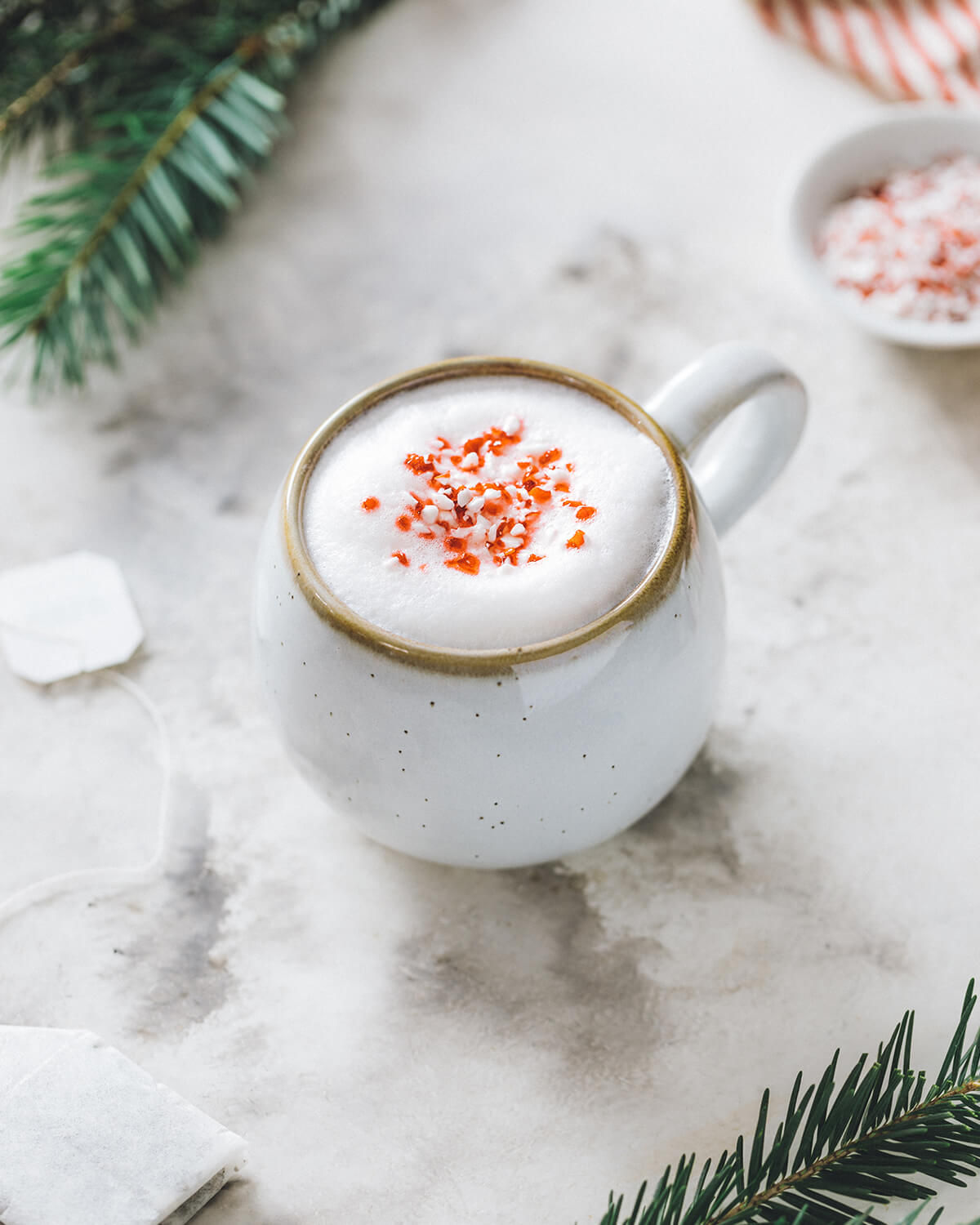 After a fabulous meal, it's nice to reach for a little something indulgent. Being mindful of portion sizes and the sugar content can help you stay on track with your goals. Give these a try this season!
Peppermint Tea Latte: Feed a craving for something minty with a warm mug of flavored tea. This low-sugar beverage made with freshly steeped peppermint tea and a splash of homemade vanilla simple syrup is naturally caffeine-free, so it's perfect for all ages to sip after a late evening meal.
Ginger Coin Cookies: Looking for something extra flavorful beyond cinnamon and cloves? The warm spiciness of fresh ginger makes these holiday cookies memorable. As a bonus, an entire batch of cookies is sweetened with just 1/2 cup of brown sugar! Go ahead and have a few paired with a glass of a2 Milk®.
Low-sugar Christmas Punch: This combination of pure cranberry juice, wine, apple cider, ginger ale, liquor and fresh fruit is the perfect way to celebrate the season. There's no refined white sugar in this recipe, and you can easily omit the alcohol to meet the needs of your crowd. Cheers!
Persimmon Ice Cream: Is homemade ice cream part of your holiday tradition? Try this flavorful persimmon variety flavored with the Japanese fruit, ground ginger, and pumpkin pie spice for a delicious upgrade from classic vanilla ice cream. Stick to one scoop and savor the flavors.
Chocolate Fudge Bars: Ah, this rich, dense chocolate treat can be made without refined table sugar. This recipe features mashed banana and maple syrup, agave, or honey to give it a natural sweetness. The kids won't be able to pass this up, and you'll feel good about their low-sugar choice.
Custard Tarts with Chocolate and Hazelnuts: These bite-size, cookie-like treats are perfect for snacking on during a social hour or casual potluck. The desire for something creamy and sweet can be satisfied in just a few bites, which is much less sugar than eating a few slices of pie.
As you prep for the next holiday gathering on your calendar, be sure to stock up extra a2 Milk® and Coffee Creamers to create delicious desserts, flavorful coffees, and decadent hot chocolate.