Making changes after the new year? New fat free a2 Milk® can fit perfectly into your lifestyle! You might be surprised to learn that cartons of a2 Milk® Fat Free can magically turn into delicious, creamy recipes, including cozy soups and nourishing casseroles. At the end of a long day, there's nothing better than enjoying a comforting meal with the people you love. These simple recipes can be made with the new a2 Milk® Fat Free to fit your lifestyle choices.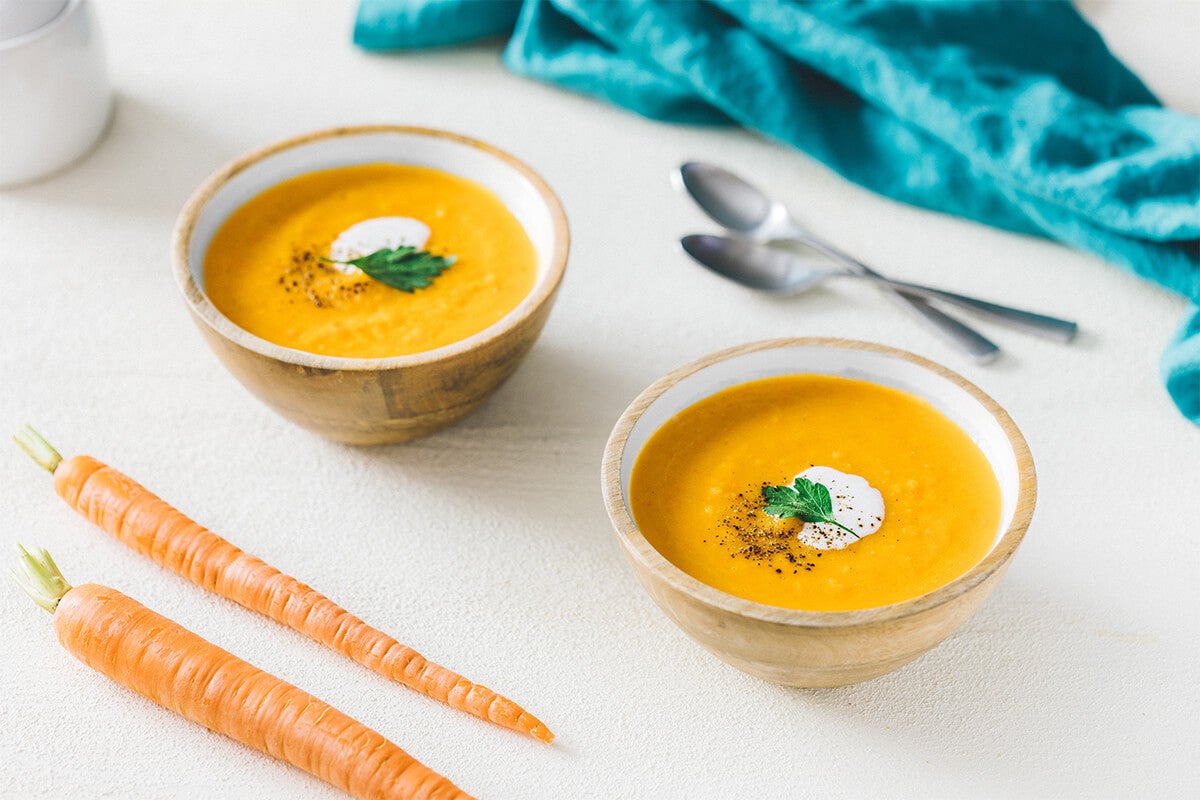 Creamy carrot bisque: This colorful, flavorful soup tantalizes the taste buds with fresh onion, carrots, and potatoes. Its creamy base comes from a delicious combination of chicken stock and milk, making it an instant comfort food on a chilly evening. We think this Creamy Carrot Bisque would pair wonderfully with pork loin or a lentil loaf.
Creamy chicken pot pie: Craving a classic? The tender diced chicken, peas, and chopped vegetables in a succulent sauce topped with pie crust are sure to please everyone at the table -- kids included! This Creamy Chicken Pot Pie recipe could also be made with turkey breast or cubed tofu to mix up the flavor a bit. Try serving this casserole with a simple green salad and whole wheat rolls.
Linguini with peas, prosciutto and lemon cream sauce: If you're looking for a healthier pasta option that serves up ample creamy goodness, this is it. A simple roux made from butter, lemon zest, cheese, flour, and milk turns into a decadent sauce for the linguini, prosciutto, and peas. This beautiful pasta dish goes well with a spinach salad.
Creamy root vegetable soup: During cool weather, stock up on soup recipes. This refreshing combination of blended winter squash, golden beets, yellow onion, and fresh parsnips is set off by the sweetness of an apple and walnut garnish. Try serving this creamy soup with tart cranberry-orange muffins for a light lunch.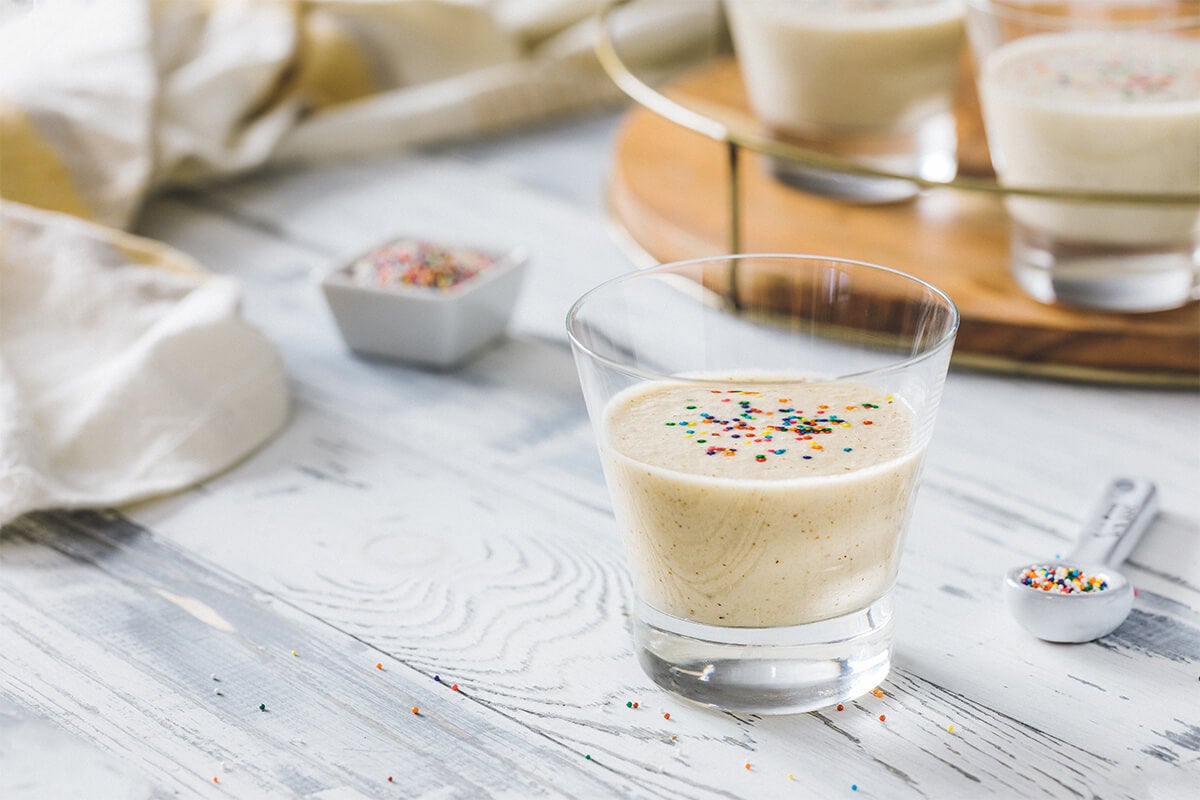 Low sugar cookie smoothie: This blend-and-pour dessert is thick, creamy, and delicious! We love that this cookie smoothie doesn't have any added sugars. Instead, the sweetness comes from a frozen banana and almond butter. You'll love that it tastes like a cookie thanks to the vanilla and almond extracts.
Vanilla bean chia pudding with fresh berries: Ahh, dessert! This homemade pudding doesn't require any stovetop cooking, making it quick and simple. Just mix and chill. Milk and honey form the secret creamy base in this recipe that could also double as a weekend breakfast treat for the kiddos. Serve the pudding with fresh fruit and enjoy!
Are you ready to stock up on a2 Milk® Fat Free? Use our handy store finder to see which grocery stores in your area stock a2 Milk® products. Happy cooking to you!