It never fails! After going on make-believe adventures in the backyard or when settling down on the couch for the latest animated movie, you're likely to hear, "I'm hungry! I need a snack!". Kids seem to have never-ending appetites, so let's feed them well. These healthy snacks for kids are easy to prep and nutritious.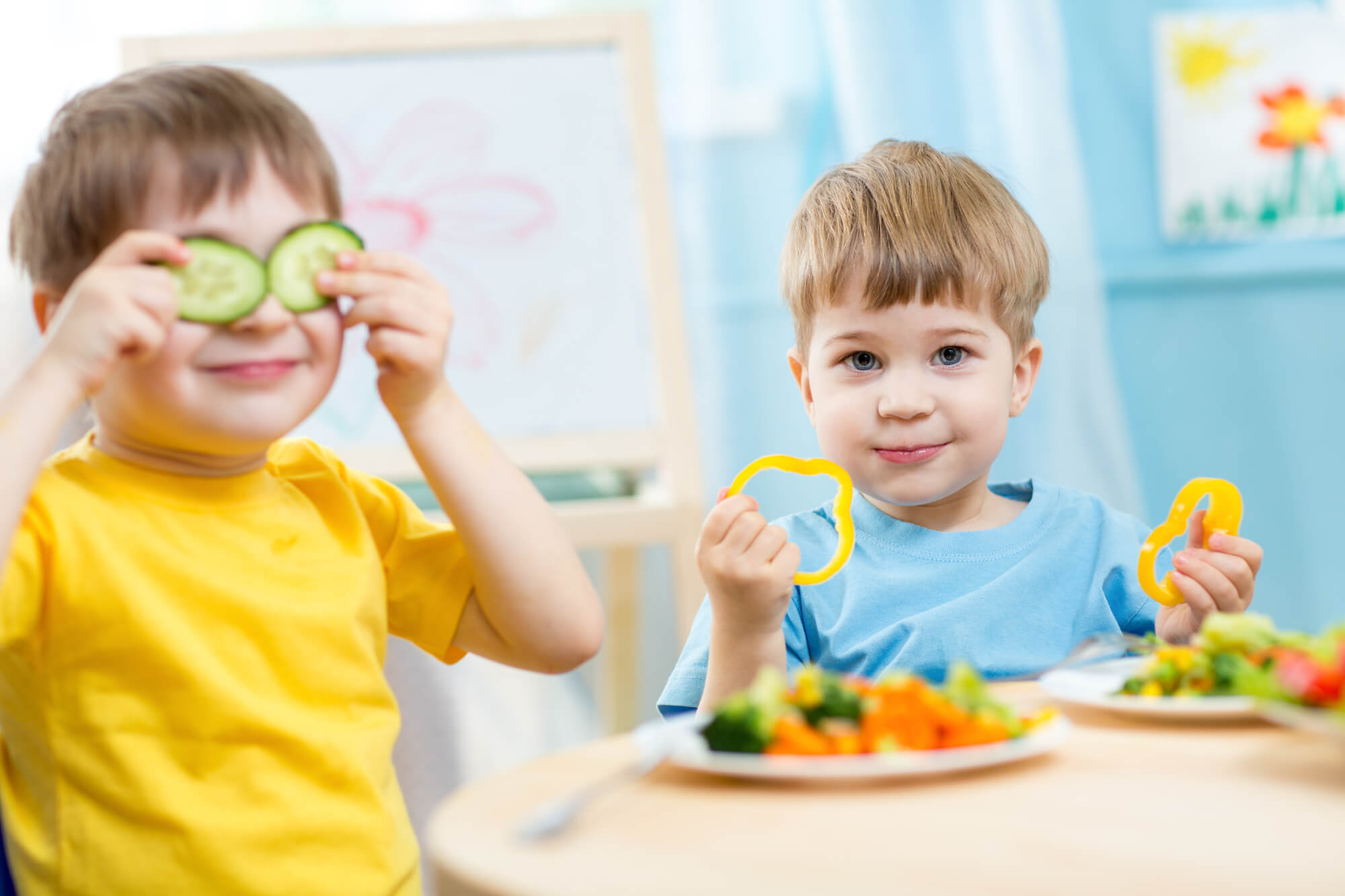 Kid-friendly healthy snacks
Juicy fruit kebabs
Do your kids gobble up fruit? Pick out a handful of ripe strawberries, grapes, pineapple chunks or other fresh produce your child loves and thread one to two pieces on a slender pretzel stick. Make a few of these kebabs for each child and watch them discover the yummy sweet and salty combo.
Chocolate mini milkshakes
Boost your child's protein intake and make them smile with a delicious chocolate milkshake. We love the idea of splitting one serving between you and your kiddo and pouring the sweet treat in a fun kid-size plastic tumbler. For big appetites, serve a few graham crackers on the side.
Kids trail mix
This snack can be made in bulk and ready to serve up at a moment's notice. Simply mix together your child's favorite bite-size pantry snacks, like mini crackers, raisins, chocolate chips, peanuts, shredded coconut, and dry cereal pieces. Then, store the trail mix in a large sealed bowl or baggie with a half-cup measure ready to scoop out the perfect portion each time.
Crunchy rainbow ranch
On the weekend, make up a batch of homemade ranch dressing to enjoy in the days ahead. We love building a rainbow in a cup by placing a dollop of the dressing in the bottom, then poking it with several vertical veggies, such as red bell pepper slices, orange carrot sticks, yellow squash slices, and green pea pods. Just dip and enjoy!
Pink berry smoothie
On a hot day, there's nothing better than a chilled smoothie for a snack. Our go-to is this berry smoothie recipe made with strawberries, raspberries, cherries, or a combo of all three! Be sure to serve this one up in clear tumblers with curly silly straws for maximum enjoyment.
As you prepare meals for the family and healthy snacks for kids for the week ahead, don't forget to stock up on a2 Milk® at your favorite grocer. In the meantime, browse our Recipe Blog for more delicious ideas!