Schools out! But, that doesn't mean the kids have to stop learning. This summer, fill your calendar with educational activities that encourage your children play in the sunshine and reinforce lessons learned in the classroom!
Creative Summer Activities for Kids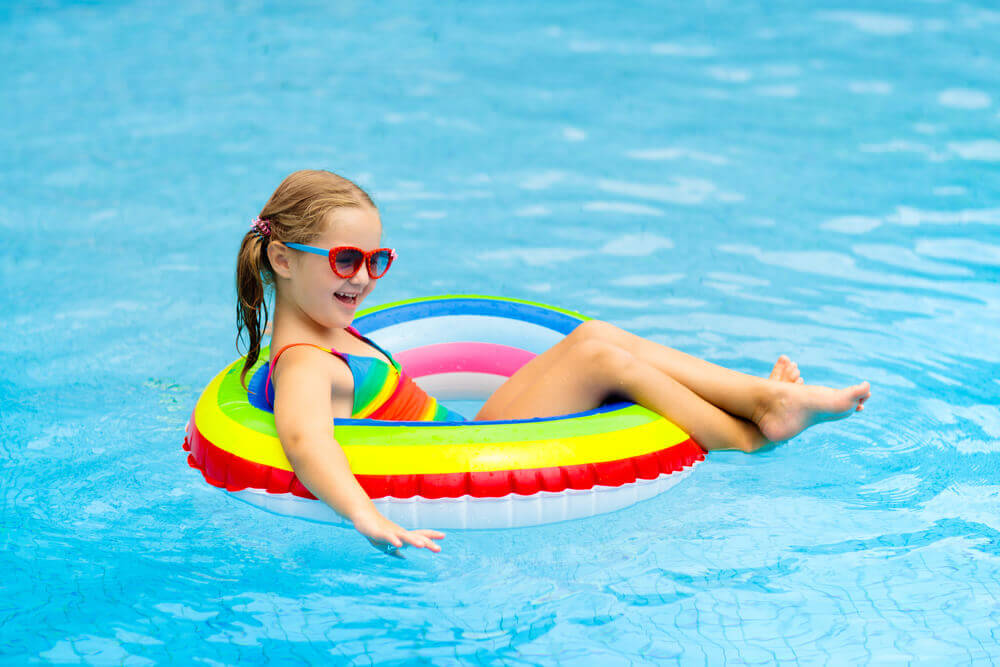 When the temperature creeps up, kids love to play in the sprinklers, swing on the play set, draw on the sidewalk and go for a dip in the community pool. Here's how you can turn these everyday summer activities into teachable moments.
Sprinkler science: Head to the backyard and challenge the kids to set up the watery fun station. Little ones can refresh their righty-tighty, lefty-loosey skills when attaching the hose to the sprinkler unit. When you turn the water on, keep the pressure low. Ask an older kid to troubleshoot the issue. If they want the water to spray higher, what do they need to do? Re-attach the sprinkler? Remove a bend in the hose? Answer: Increase the water pressure at the faucet!
Make things: When the weather's a bit too warm to linger outdoors, stay inside, and get crafty. We love the idea of making a milk carton bird feeder for your feathered friends. Or, try a warm weather take on a holiday classic and build a gingerbread house. Use dried fruits, nuts, and small candies to decorate the summer-time snack. When it's time to taste the creation, pair it with tall glasses of chilled a2 Milk®!
Playground math: Sneak to the park ahead of time, and put sticky notes with numbers at the base of each ladder, climbing wall or swing. When you and the kids arrive, have them add up the numbers posted on each toy they want to play on to practice their math skills. Too easy? Have older kids multiply the numbers -- without a calculator! More play and movement yields bigger numbers. See who can get the most 'play points' during the outing.
Sidewalk art: Encourage imagination! Hand the kids a bucket of sidewalk chalk and give them a story prompt to inspire their drawings. For example, ask them to doodle what type of creature would walk out of a spaceship if one landed in their yard. Or, have them draw a picture of their favorite thing ever! Maybe it's a pet, a toy, or a scene from vacation. Be sure to snap some photos to show how proud you are of their artsy creations.
Pool friends: If you spend lots of time swimming, add new games to your rotation this summer. Choose activities that encourage teamwork and socialization like Marco Polo, diving for coins, Red Rover, lap races, or Tag. Encourage your kids to include others at the pool, in turn making new friends, learning about kindness and building self-confidence.
Be prepared for all the summer activities for kids that pop up on your calendar this season -- and the resulting munchies! Stock up on a2 Milk® that's easy on digestion so you can whip up tasty milkshakes, smoothies, and ice cream to keep everyone full and happy!