Reading allows us to grow, learn new things and unwind after a busy day. Let's help our children embrace this magic at a young age, by building a reading habit -- and it begins with you! After all, reading for adults is part of a healthy, balanced life that includes moments of expanding our knowledge and mental relaxation. When you model regular reading habits, it will help your child read more often too!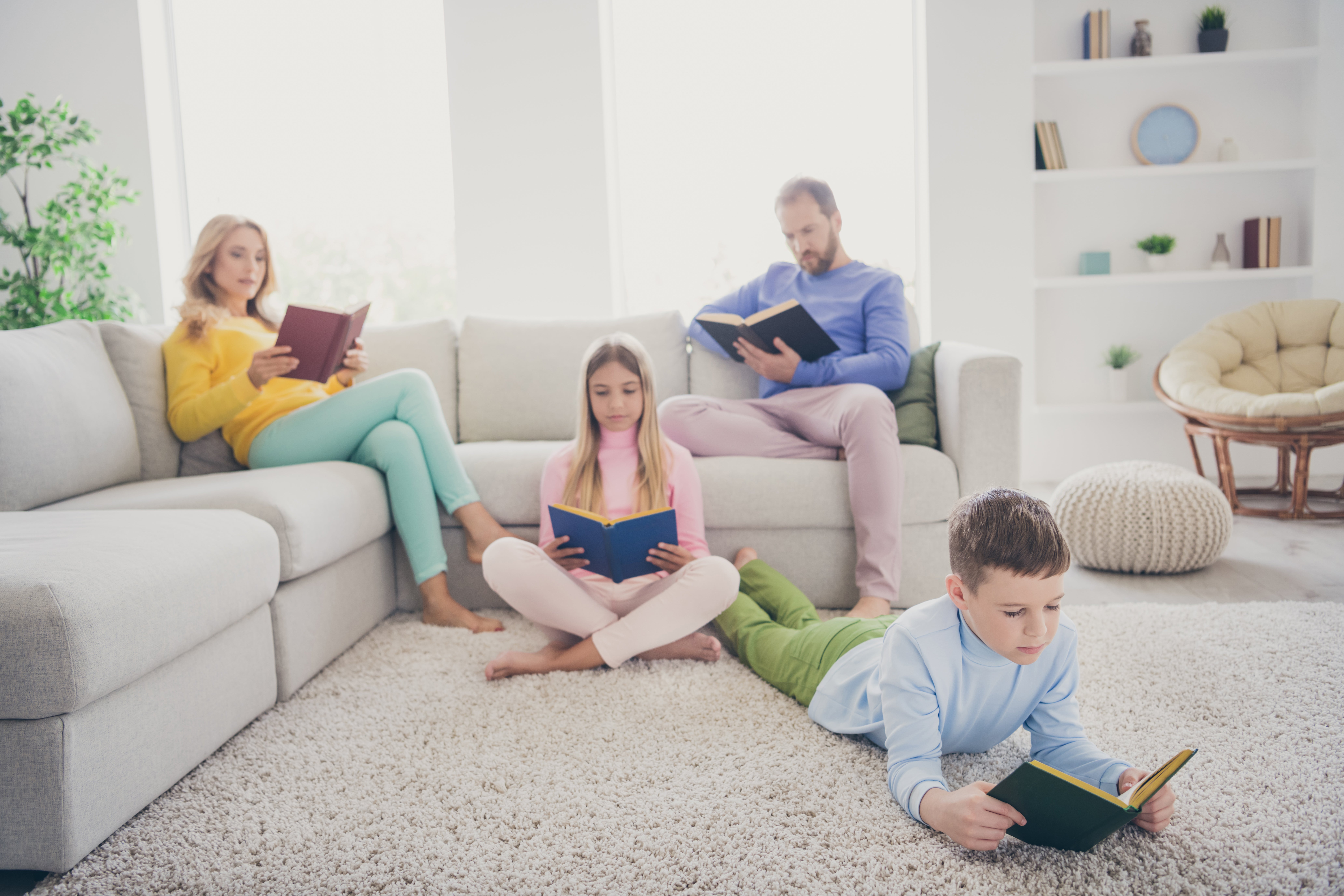 Schedule evening family reading time
If you're looking for a way to help the kids decompress after playtime, dinner, and homework, consider reading. Just before bedtime, have the entire family gather in one room, make themselves cozy (maybe with lap blankets and strawberry boba tea to sip), and read quietly for 30 minutes. Let the kids have age-appropriate books, like comics for teens and picture books for toddlers. We love the idea of choosing hard-copy books to lessen the use of screens before bed so everyone can get a good night's rest.
Plan for weekend library visits
Your local library is a free resource filled with ample reading materials -- from magazines and newspapers to books and historical documents. Add a stop at the library to your Saturday morning errands so everyone can pick up something new to enjoy in the week ahead. Your kids (and you!) can easily start a series or try new authors this way without the expense of collecting books they won't read. Some libraries offer incentives to children for reading books and returning them on time. Ask the librarian what programs they have in place to make the library extra cool in the eyes of a kiddo.
Attend story hours with your children
These can be hosted at churches, daycares, libraries, schools, or even at a neighbor's house as part of a local group. Ask around! You're sure to find a story hour that you could attend with your kids to give them a new spin on books -- hearing someone else read to them. Some sessions also allow the children to read books aloud to a therapy dog, stuffed animal, or other children their age. Do a Google search for story hour in your town to see what's available locally.
Give your child lots of choices
As caregivers, it's easy to pick what we think our children will enjoy. But loosen those reins a bit and see what piques their interest. For example, visit a bookstore or the used books section at a thrift store and let your children roam. Does your teen surprisingly come back to you with a cookbook and ask to make dinner tonight? Does your toddler point out a book about farm animals that he's never seen before? Cool! Books can expand a child's awareness and curiosities.
Here's to discovering ways to help your child read more often. For more parenting tips and tricks, be sure to check out the a2 Milk® blog.