Whether you live in a warm climate that supports gardening during winter months, or you have an indoor nook filled with precious plants, it's time to give that greenery some TLC.  Think pruning, planting, and the best part -- enjoying the fruits of your gardening labor! Here are a few tips gleaned from our in-house plant lovers and the pros from Marin Master Gardeners at the University of California Division of Agriculture and Natural Resources.
Winter Garden Maintenance Reminders
For outdoor gardeners, this is the time of year to clear away any spent annuals, remove shriveled blooms and trim dead foliage. If you've planted bulbs, such as garlic or onions, you may need to thin out the plants to give them more room for winter growth. Once your outdoor garden is tidied up, consider adding a few new plants, then adding a fresh layer of nourishing compost.
If you have an indoor potted garden, clean up the containers. Can you remove old blossoms or leaves to freshened the plants? Have any stray weeds popped up that need to be pulled? Can you top off the container with fresh fertilized potting soil? If any plants have overgrown their containers, consider re-potting at this time.
Which Vegetables Grow Well in Winter?
Some plants are heartier than others during chilly weather. If you want to grow and harvest edible garden goodies during the winter, consider garlic, leeks, onions, radishes, lettuce, peas, Swiss chard, kale, spinach, bok choy, and potatoes.
If you have limited space indoors, try planting a mixed salad bowl containing several varieties of leaf lettuce. This would make a great weekend activity with the kids! Or, start a herb garden. We love the idea of saving your used a2 Milk® cartons, giving them a wash, and trimming them in half to create small square planting boxes. Fill them with soil and seeds to grow basil, oregano, chives, rosemary, or dill.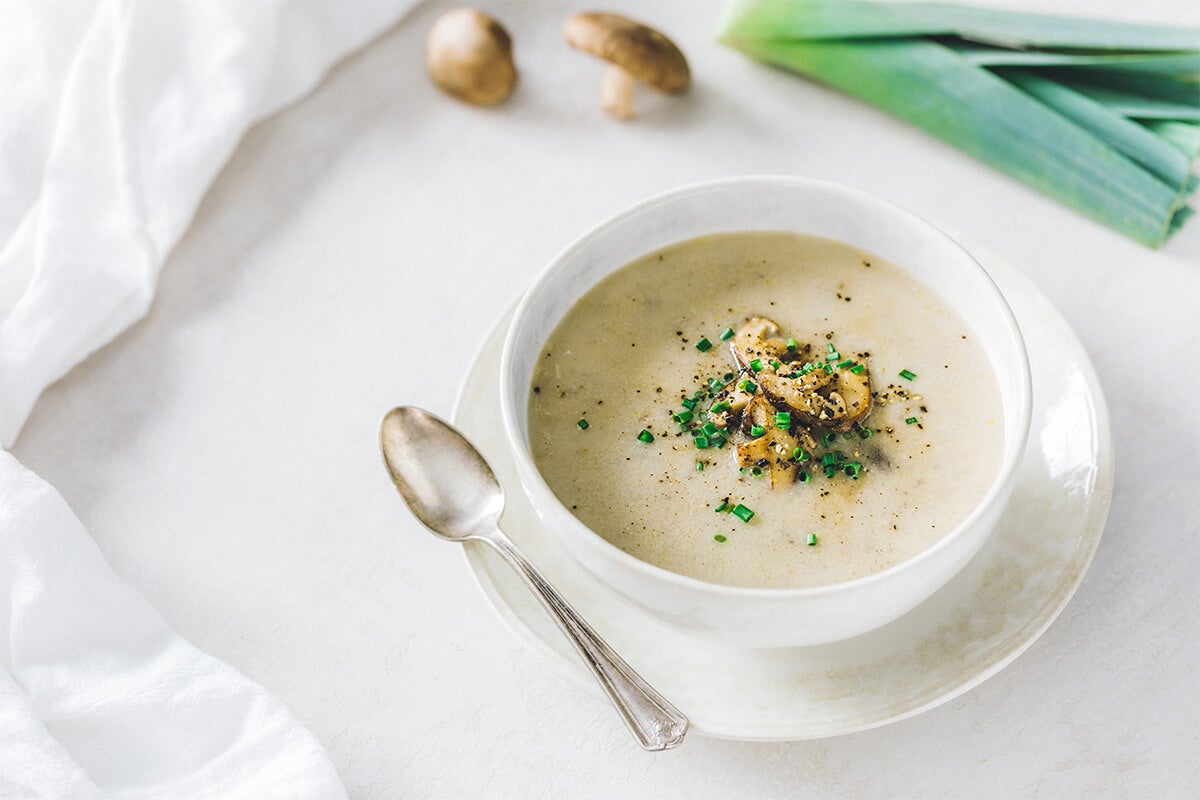 Preparing for Spring Gardening
Winter is when you'll start seedlings indoors (another use for those cartons!) that will later be planted in a flower or vegetable bed. When spring rolls around, you can transfer the established plants to the soil outside and watch them flourish.
If you live an apartment or prefer indoor potted plants, move the seedlings to a more sturdy vessel where they will grow for the next several months. In smaller container gardens, we love mixing flowers and herbs. For example, assemble a pot of petunias studded with tall green chives, which can be trimmed and added to salads.
Enjoying Your Winter Garden Plants
Don't let any of your seasonal bounties go to waste. As you harvest vegetables from your winter garden, share them with friends, prep them for freezing or canning, and indulge in delicious homemade recipes.
Our favorites this time of year are this creamy mushroom and wild rice soup featuring leeks, broccoli and cauliflower steaks with tahini and a colorful carrot bisque made with potatoes and onions. Pair any of these with a delicious green salad made from fresh leafy vegetables and herbs, and you have a winning weeknight dinner.
If you're looking for more delicious ways to use the fresh vegetables and herbs you're growing in your winter garden, browse our Recipes Blog. You're sure to find inspiration for your next meal planning session. Enjoy!