As you work to go green in your everyday life, start with baby steps. Each environmentally friendly decision you make during the day adds up to living a more sustainable life over time. Don't wait for Earth Day to pop up on the calendar. Start implementing these ideas this week!
Small Ways You Can Go Green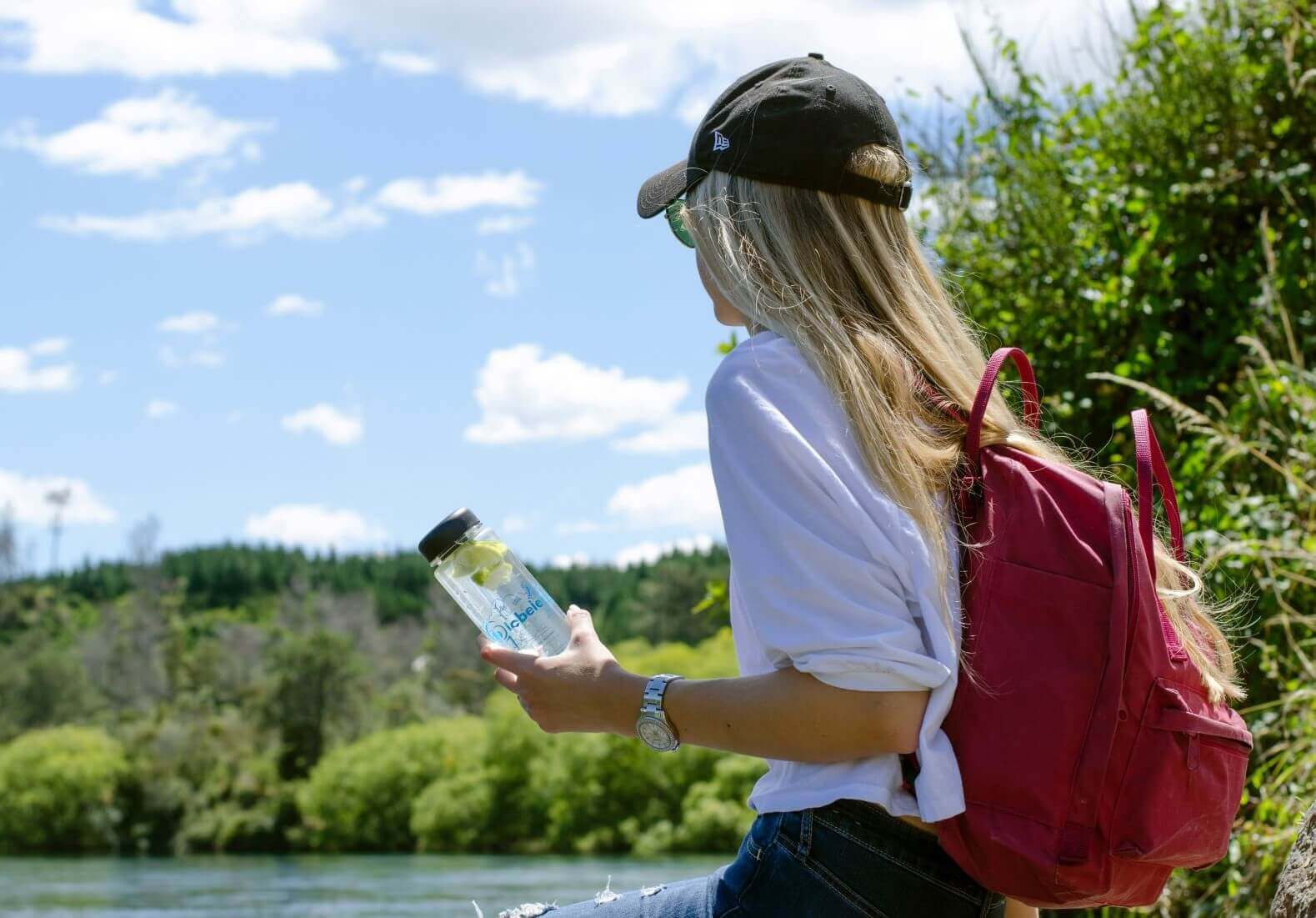 Use your recycle bin.
We all have lazy moments and toss recyclable plastics, paper, metals and glass in the trash. Challenge yourself to be more mindful of placing everything your local recycling program accepts into the proper bin, including our a2 Milk® cartons. Just give them a rinse, then recycle!
To make this transition easier, keep a recyclables container next to the trash can. For example, buy a dual garbage can holder for the kitchen and clearly label each bin so both the kids and guests know which one to use.
Opt for refillable bottles.
Sure, cases of bottled water are convenient, but you'll save money on your grocery bill by switching to reusable. Plus, the recycling center will save energy if you send fewer bottles their way.
Find a sturdy refillable bottle and keep it filled with water all day long. This will eliminate the grab-n-go need for disposable bottles or sips of water at work with garbage-can bound paper cups. Earn bonus feel-good points for taking this approach with your morning coffee and a reusable insulated coffee mug.
Evaluate your laundry.
Is it possible to reduce the number of clothes and bedding you wash each week? By cutting back on one or two loads each month, you're lowering your water and energy usage overall.
Consider wearing those jeans a few more times, reaching for one favorite cardigan throughout the week (instead of several) when you're chilly or doing partial weekly bedding changes. Your blankets and comforters may be good for another week, allowing you to focus on just changing sheets to reduce your laundry load.
Start going digital.
Take inventory of the amount of paper waste around your home. From lists and bills to printed publications, which items can you reduce from your daily life?
Start by recognizing what you could receive digitally and file away on your computer or smartphone. This might include utility bills, e-books, newspapers, calendars, schedules, and grocery lists. Slowly transition these to digital files and watch your impact on the landfill and workload for the recycling center decrease.
Preserving the land and its resources are vital to our mission at The a2 Milk Company™. We want the best living spaces for our valued cows and work environments for our incredible farmers. That means we stand behind sustainable living practices -- big and small. Learn more about our story here.