Let's get moving! If you're dreaming of a more physically active lifestyle in the year ahead, start by rethinking your views on exercise and what you're currently doing to get that heart rate up. Exercising is simpler than you might think!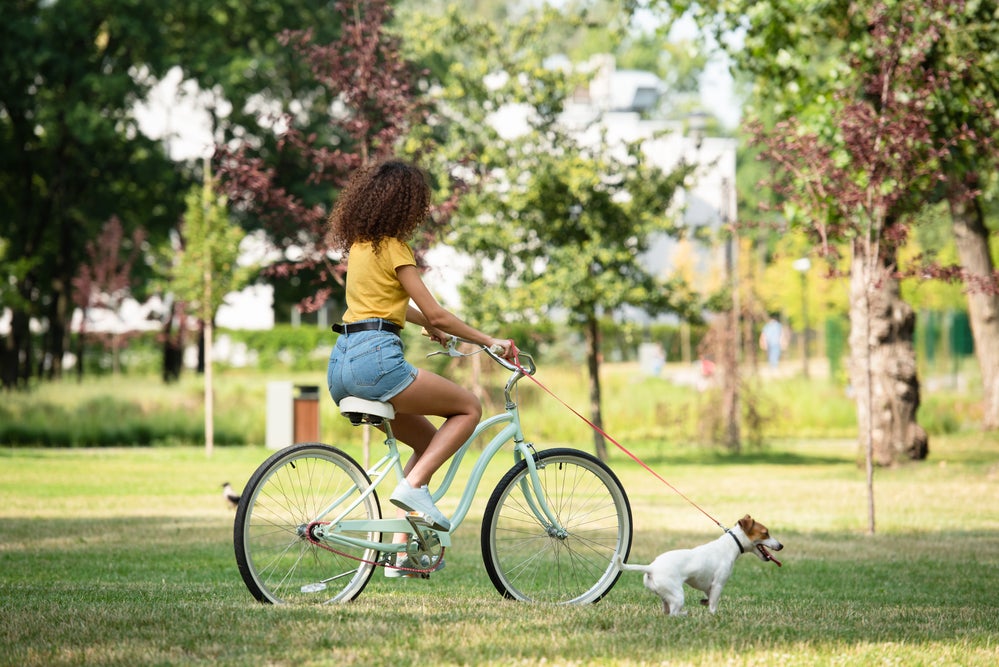 Do you like your current exercise plan? Does it get you excited when you see it on your schedule? If your go-to exercise has become a bit boring or has fallen off the calendar completely, start with a few basics to get your body used to the extra movement each day. Think slow, low impact exercises and ask a friend or family member to join you in your fitness journey!
Go for a neighborhood walk.
Lace-up those sneakers and hit the sidewalks or trails in your community. A long, steady walk benefits your entire body, and you get the added bonus of inhaling fresh air and feeling sunshine on your face. Amp up your walks by taking the dog or a family member along. You can connect through conversation while burning a few calories together. If you're going to be out and about for a few hours, be sure to pack snacks to fuel your energy levels!
Try an at-home yoga class.
If you're missing the gym or yoga studio, why not roll out your mat in your living room and queue up a simple yoga flow? We like using an app on our tablets or tuning in to a streaming service on a smart TV. Many offer the option to connect with friends who are also online, so you can workout together. Or, skip the electronics altogether and assemble a sequence of favorite poses to explore for a half hour. Light a few candles, dim the lights and stretch!
Play outside like a kid.
Exercise doesn't have to be structured. Getting off the couch and moving around with your kids counts too, so challenge them to a game of basketball in the driveway, a relay race in the backyard, a hula hoop-a-thon in the living room, a dance game on the TV, or an afternoon of snow tubing at the local park. Prep some chocolate milkshakes or cinnamon hot chocolate to enjoy during the activity to be the coolest ever parent! You'll be surprised how quickly the minutes fly by when you're engaged in playtime with the kids, whether they're toddlers or teens.
Get on a bike and ride.
Missing spin class? You can still get the benefits of cycling by riding a bike. Whether you do a solo trek around your neighborhood on your old 10-speed or invest in an at-home stationary bike, you'll be back in the exercise groove in no time.
Whatever you choose to do, as long as you're moving your body, it's an exercise win. From taking the dog for a walk after dinner, to sledding with the kids or creating an exercise squad on a fitness app, your mind and body will benefit from the extra attention. Here's to rethinking your workouts and making better choices for you!