Simply put, protein + breakfast = match made in heaven. Starting your day with a protein, nutrient, and fiber-rich breakfast can truly set the tone for a day where you feel more energized, in a better mood, and more capable of facing challenges. Of course, this is easier said than done when we're rushing out the door! When you're busy,  it's easy to grab a pastry or (in many cases) to skip breakfast altogether. Check out these quick and easy ways to get protein and nutrients that your body needs in the mornings. All you'll need is a a blender, base, and an assortment of fresh fruits and nuts! You can even stash these ingredients in pre-sorted baggies and keep them in the freezer so you can blend and bounce. Without further ado, here are four healthy, high protein breakfast smoothies and shakes! Note: 100% whey powders are a good choice because they are A1 protein free. Plant-based protein powders are also A1 protein free.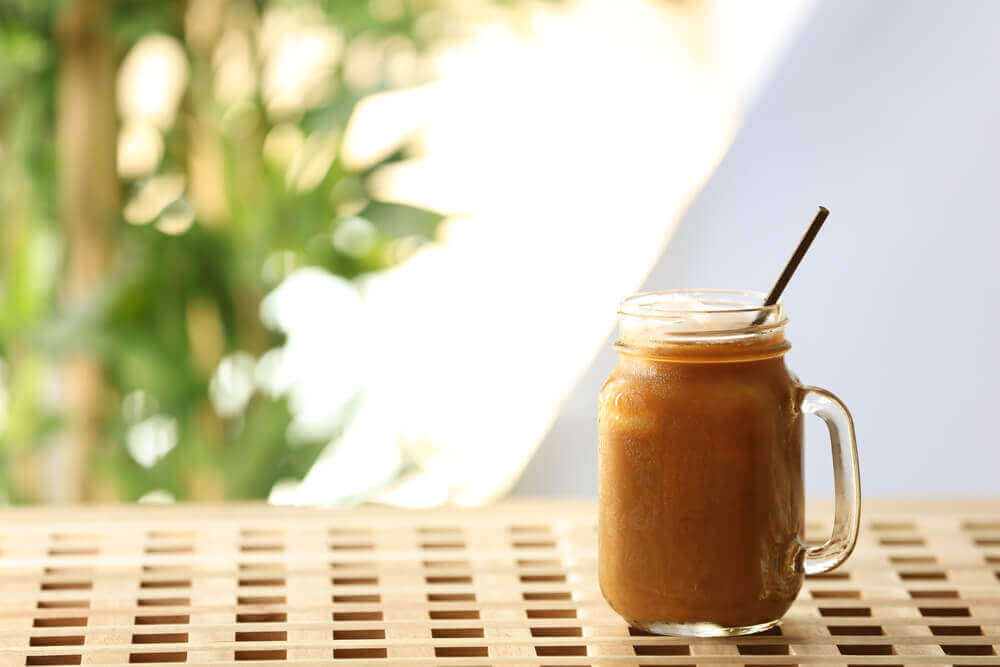 1. Coffee Protein Breakfast Shake
Talk about two-fer, this shake provides both your morning coffee and protein, all in one.
Combine:
Your favorite chocolate protein powder
1/2-1 cup of coffee (preferably cold)
1/2-1 cup a2 Milk®
Pinch of cinnamon
½ tsp vanilla extract
Add ice as desired for consistency and enjoy.
2. Oat & Nut Breakfast Smoothie
Milk, black walnuts, and oats combined for a balance of carbs, fats, and protein.
Mix:
1 cup a2 Milk®
1/2 cup rolled oats
1/4 cup black walnuts
1 frozen banana
2 tablespoons almond or cashew butter
1 tbsp agave syrup
Combine all together in blender and you're off!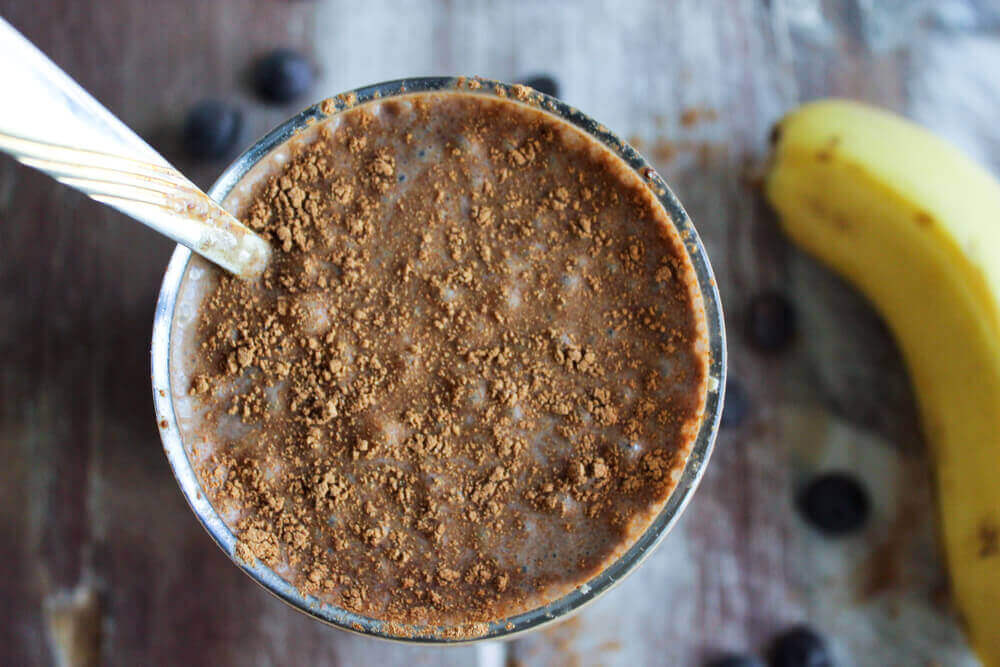 3. Chocolate Avocado Breakfast Smoothie
If the idea of adding avocado to a smoothie sounds strange, you're not alone. But, you will probably be shocked as to just how delicious this combo is, not to mention packed full of protein and nutrients.
In a blender, add together:
1 cup of plain Greek yogurt
1/2-1 ripe banana
A bit of honey
1/4-1/2 an avocado
2 tbsp of raw cacao powder
1 tablespoon of natural almond or peanut butter
Ice as desired for consistency
Greek yogurt is higher in protein than regular, and avocado offers lots of healthy fats to keep you satisfied. If you prefer using a2 Milk® yogurt, be sure to checkout our homemade recipe here!
4. Almond Joy Breakfast Shake
This shake is like dessert for breakfast, but far healthier and rich in protein!
Combine:
Your favorite chocolate protein powder
Small handful of almonds
A bit of unsweetened, shredded coconut
1 frozen banana
A bit of honey
1 tsp of pure almond extract
Mix this with a base of a2 Milk®, and serve!
By incorporating these six, high protein breakfast smoothies into your morning routine, you can be sure that you're providing your body with the nourishment it needs to stay healthy and fueled throughout the day.
For these smoothies, we recommend adding a2 Milk® as a base for an extra punch of protein! Find it in your grocery store today!