The year is coming to a close and that means warm fires, sweet scents wafting through the air, and an abundance of delicious treats to go around. In honor of these magical times, we've rounded up some of our most festive a2 Milk® recipes to fill you with a cheer that'll keep you singing all winter long.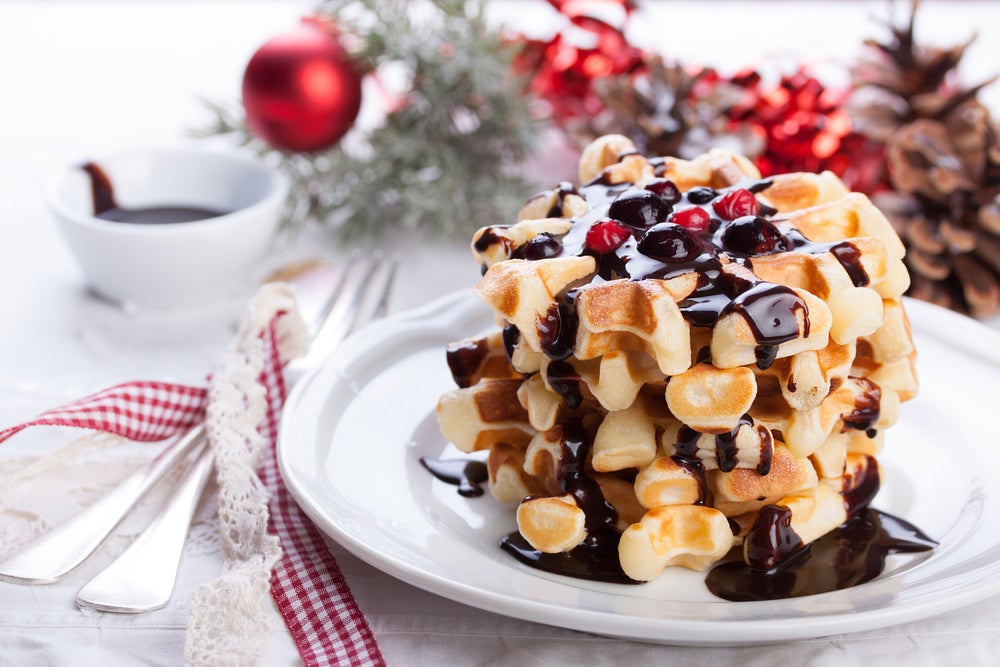 A Festive Spin on Old Classics
What are the holidays without holiday spices? And what is Christmas breakfast without nostalgia?
After you've opened presents, cozy up to these festive takes on your favorite breakfast staples. Start by selecting your favorite variety of a2 Milk® to make this Creamy holiday eggnog. You can even try adding it to the recipes below. The flavor explosion will make you fall in love with the holiday spirit all over again.
A Cup of Jo(lly)
Knock the chill off with a steaming cup of coffee or a hot mug of chocolate for the kiddos. These coffee recipes are rich and comforting, with speckles of joy to lift your spirits. Rich and creamy a2 Milk® is the shining star here. You get to enjoy the drink you've always loved, and the only thing you'll have to sacrifice is the discomfort!
Coffee:
Hot cups, hold the caffeine:
For the Health-Nutcrackers in Your Life
Health-nut, nutcracker… see what we did there? If the holidays aren't a time for dad jokes, is it really the holidays? Of course not!
Listen, we all know that everyone is on a seafood diet at this special time of year—we see food, we eat it! Amiright?! But if you're family/friends are trying to limit their sugar, fat, and carbs this holiday season, don't leave them out of the food festivities.
Try these cheerful breakfasts that are easy on the waist and packed with taste:
All jokes aside, the holidays are a time to share traditions and build memories with the people we love the most. How we make and prepare food is an integral part of that ritual. As you're enjoying your presents, remember to be present. Practice mindful meal time and enjoy the smiles and stories of each recipe shared around the table. That's how we'll be enjoying our a2 Milk® family. How about you? Find a2 Milk® in a grocery store near you.