If your kids are singing Rain, rain – go away, Come again another day it's time to turn their soggy moods around. With a little creative thinking, you can transform meals into cool science experiments and playtime into springy indoor moments with these rainy day activities.
Indoor Fun for Little Kids and Parents
When the skies are gray, and spring thunder claps keep everyone indoors, make the most of it. We love the idea of channeling our creativity and being adventuresome.
• Make spring crafts. This milk carton bird feeder is a great way to recycle a used a2 Milk® container! We also love making drawings of flowers and trees to hang on the windows.
• Put on a play. Have the kids act out their favorite scenes from the movies they love. This is a great way to divert time away from the screens and be expressive. Parents, join in too!
• Give the pets extra attention. Can the kids build an obstacle course for the family guinea pig to navigate? Or, try working together to teach the dog how to shake hands or roll over with the help of a YouTube video.
• Get in the kitchen. Show the kids how ingredients come together to make their favorite recipe. Watch cookies through the oven window magically puff up and spread as they bake. Swirl bright white a2 Milk® into chocolaty-brown cocoa by mixing milk and melted chocolate chips together.
• Have a fashion show. Encourage the kids to put together the brightest outfits with as many colors as possible, then do laps around the living room showing off their springy creations.
See Sun? Let's Play in the Rain
If it's a gentle spring rain, with peeks of sun shining through, everyone is safe to play outside. Slip-on raincoats and be curious with these fun rainy day activities.
• Hunt for rainbows. If you see one, snap a photo and post it on social media so everyone can see the fun you're having on a rainy day.
• Splash in the puddles. Jump, run and kick in the water with your kids. Challenge them to see their reflections and make funny faces at themselves.
• Look for rainy-day animals. Did worms slink onto the sidewalk? Are birds tucked inside their nests? Did snails perch on the plants?
• Check on spring greenery. Did the rain help seeds sprout in the garden? Are there any buds on the flower in the pots? What signs of spring can you find?
• Float a boat. If you spot big puddles in the yard, fold some paper boats. Set sail and see which one moves the fastest.
Relaxation Ideas for Moms and Dads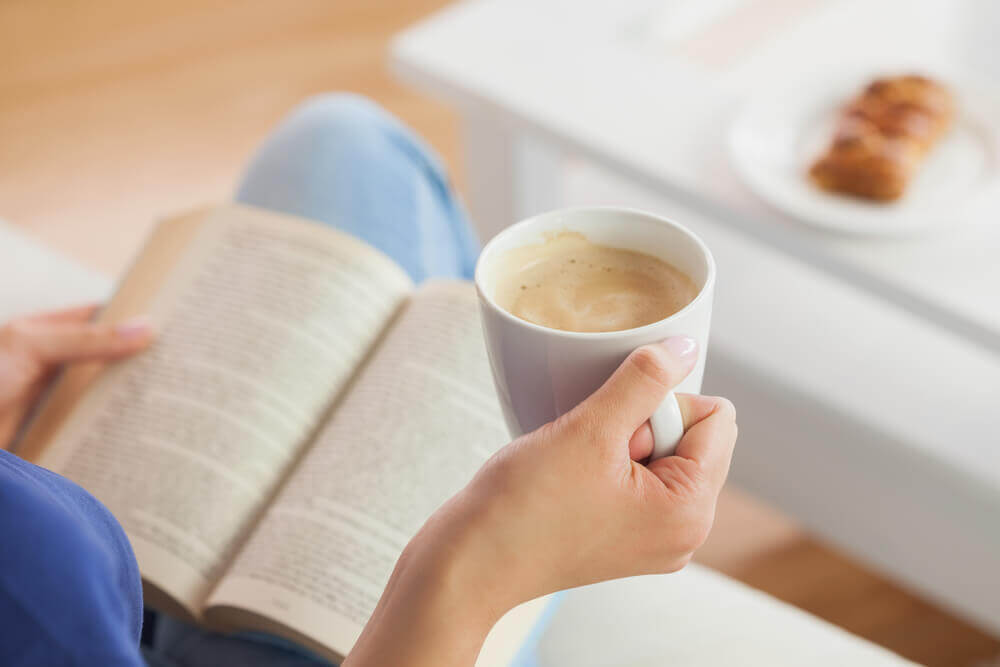 After all the fun, it's likely the kids will go down for naps or retreat to their bedrooms for some quiet time with a book or tablet so you can have free time for yourself. If the rain is still coming down, treat yourself to one of these self-care indulgences.
• Read a book or listen to a podcast. Plan to learn something new or catch up on a favorite author.
• Soak in a warm bath. We love making homemade face masks and giving our hair a little TLC also. Here's how to make it a spa-riffic experience!
• Catch up with a friend. Make a phone call, start a text messaging conversation or PM them online.
• Tackle a hobby. Pick up those crochet hooks, roll out the yoga mat or dig the paints out of the drawer and dive back in where you left off last time.
• Have a treat. A chai spice latte paired with some apple cinnamon scones will warm you right up!
Use the next rainy day to connect with your kids, show yourself some love and create memories together. Next time you make a grocery run, be sure to stock up on a2 Milk®, so you're always ready to blend a tasty smoothie or make a simple chocolate mousse