We all have those days where the last thing you want to do after a long day is whip up a healthy meal. Instead of relying on those food delivery apps, show your future self some love by preparing easy, healthy freeze-for-later recipes that you can enjoy weeks down the road. Here are some of our favorite freezer meals to get you started - enjoy!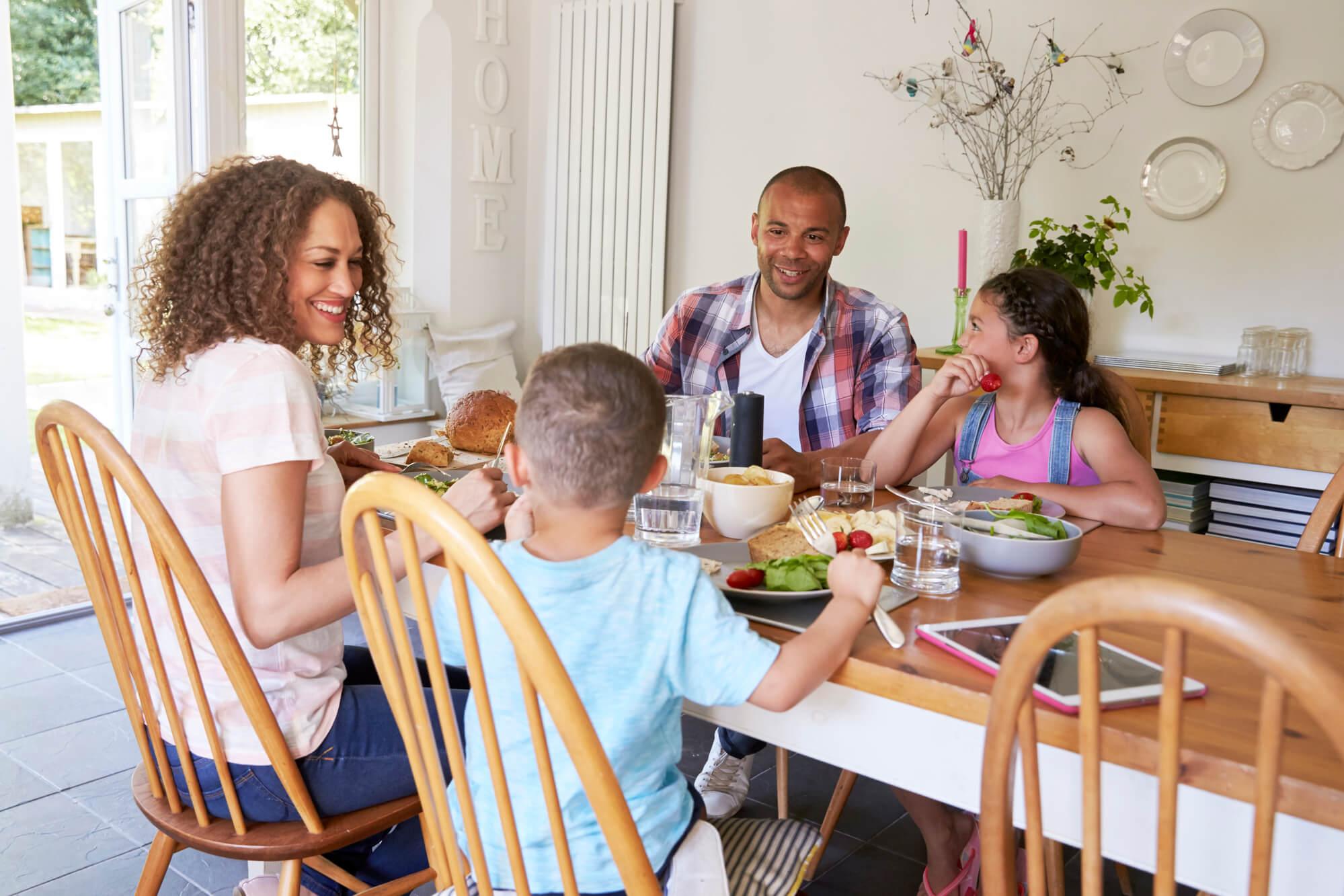 Freeze-for-later recipes your family will love
Enjoy a Hearty Soup
One of the easiest dishes to freeze-for-later are rich, hearty soups! The sky's the limit when it comes to soup, but some of our favorites are an earthy Mushroom Wild Rice Soup, a soothing Creamy Carrot Bisque, or a bold Creamy Root Vegetable Soup. Set aside an hour to make a huge batch, portion into containers, and toss in the freezer. When it comes time for dinner, simply place the contents into a pot to defrost and enjoy!
Get Crafty with a Casserole
Casseroles have been a staple of the dinner table for generations, and for good reason! These filling, protein-packed dishes are easy to make and can be safely frozen for a quick meal on those crazy busy days. Try a chicken pot pie for the ultimate comfort food, or indulge in a broccoli chicken pasta bake. When it comes time to eat, let the casserole defrost for a half-hour in the fridge, then bake at 400 degrees until the top is crispy and the dish is warm throughout.
Play with Spices
Different cuisines offer an endless number of delicious freeze-for-later options! Experiment with some popular Indian dishes - chicken tikka masala, saag paneer, vegetable korma, and naan can all be made ahead of time and frozen. Or, bring the flavors of New Orleans to your kitchen with a boldly-spiced jambalaya or gumbo. All dishes can be defrosted in the microwave or a pot over the stove.
Start the Morning Right with Breakfast Burritos
As we all know, it never seems like there's enough time in the mornings to get everything done! Take one thing off your plate by prepping a bunch of frozen breakfast burritos, so you don't have to skip the most important meal of the day. Choose your own adventure when building these breakfast burritos - some staples to try are ground sausage, scrambled eggs, black beans spiced with cumin, shredded cheese, diced potatoes, and your favorite salsa.
Cook all ingredients to your liking (pro-tip: a knob of homemade butter can take scrambled eggs to the next level), assemble in tortillas, and wrap with tin foil or parchment paper before freezing. When it comes time to eat, remove the packaging, microwave until warmed throughout, and dig in!
Don't Forget Dessert!
Let's be honest - no meal is complete without a sweet treat! Fortunately, there are so many desserts that can be prepped ahead of time and frozen for later. Try a classic homemade ice cream served over a pre-made pie or experiment with different popsicle flavors - we love these lime cream pie pops and cereal milk popsicles.
As you plan out what freeze-for-later recipes you're going to try, don't forget to add a2 Milk® to your grocery list. Need more dinner inspiration? Browse our recipe blog for more tasty ideas!